Works start on University Lakes dredging project
Crews have commenced the long-awaited restoration of the University Lakes. The first step includes testing different means for dredging and removing sediment on a small portion of the lake to determine what method works best.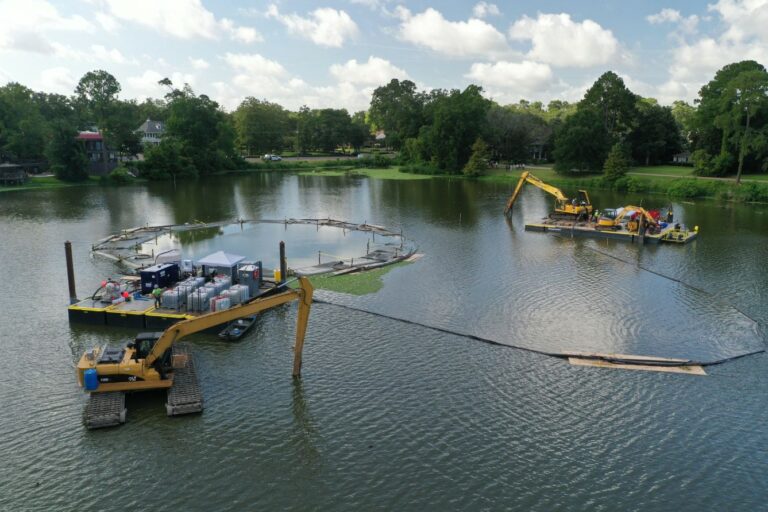 This initial phase of the $32 million project consists of dredging, improving weirs and control structures and key mobility improvements.
The vision for the University Lakes system is to be an unmatched recreational amenity for all people of Baton Rouge, one that offers safe and comfortable routes for walkers, runners, and cyclists and spaces for gathering and contemplation.
To do so, the Lakes will be reimagined as a sustainable ecological jewel that increases water quality and offers habitat for aquatic and land-based animals.
The Lakes will become a place where people and nature come together, a celebration of the South Louisiana environment and a celebration of Baton Rouge Culture.