Bergmanns completes another successful project for Suez Canal Authority
Bergmanns BV, the dredging spare parts specialists, in collaboration with Danfoss Power Solutions II BV recently completed another repair project for Suez Canal Authority.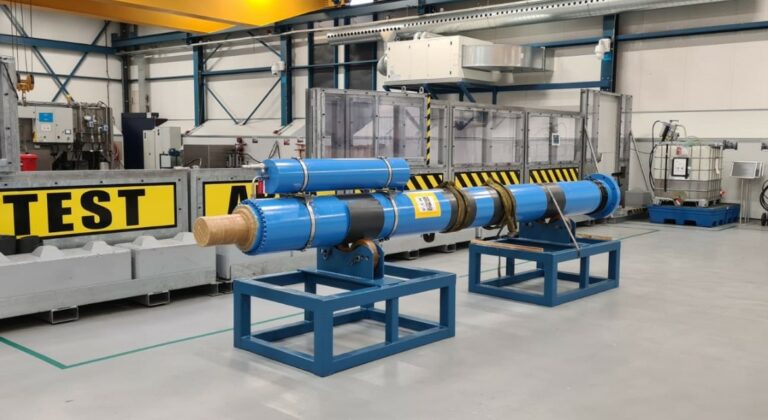 After years of operation, the hydraulic cylinder responsible for lifting the spud of bucket wheel dredger Barakat was failing as a result of bending in the rod and corrosion on the inner surface of the cylinder.
Because the manufacturer of the original cylinder could not offer a solution, as they no longer had the piece part drawings for the cylinder, SCA reached out to Bergmanns to fix the problem.
Following several site visits to take all the measurements and readings necessary for a seamless plug and play solution, with zero changes to the existing setup, Bergmanns and Danfoss were able to solve the problem for the client.
The solution included spud lift hydraulic cylinder built to identically match the existing installation with mechanical fixations and mountings as well as hydraulic connections.
According to Bergmanns, the new cylinder is an upgrade on the older cylinder since the new solution includes a nitrogen filled low pressure accumulator on the piston rod side in order to protect against corrosion on the inside of the cylinder, which was one of the main reasons why the old cylinder was failing. This also increases the lifetime of the cylinder significantly.
The new spud lift hydraulic cylinder has been installed aboard the dredger with no modifications needed to the current setup, and after undergoing several tests, the cylinder continues to outperform the older cylinder.