ASBPA presents the 2022 Best Restored Shores Awards
American Shore & Beach Preservation Association (ASBPA) has announced the 2022 Best Restored Shores Awards highlighting natural infrastructure projects addressing storm related coastal hazards.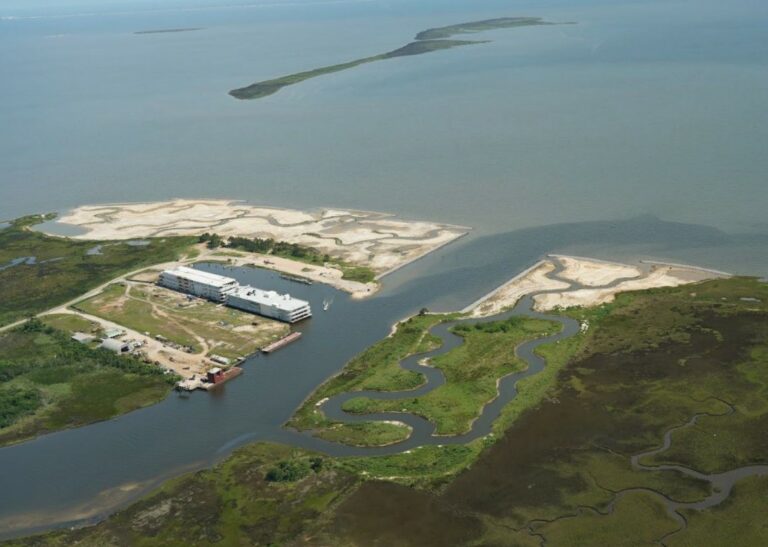 ASBPA will be featuring each of the four recipients over the next few days beginning with the Lightning Point Shoreline Restoration Project in Bayou La Batre, Alabama.
Once the heart of Alabama's seafood and fisheries industry, Lightning Point, located at the confluence of Bayou La Batre and the Mississippi Sound, has been battered by storms, the BP oil spill, and impacts from the oil spill response efforts resulting in a rapidly eroding shoreline compromising wetland habitats and local ecosystems.
The Nature Conservancy worked with Moffatt & Nichol to revitalize this locally important waterfront area by restoring and protecting shoreline habitats that support coastal ecosystems and recreational opportunities, and improving safe community access to boating, fishing and sightseeing.
Implemented with funding from the National Fish and Wildlife Foundation, other partners included the City of Bayou La Batre, Alabama Department of Conservation and Natural Resources, Mobile County, and the US Army Corps of Engineers Mobile District.
The project combines segmented breakwaters, beneficial reuse of dredged material, and re-creation of tidal creeks, and marsh and shore habitats that are benefiting species of concern, such as least terns and diamondback terrapins.
The restoration site has survived numerous tropical storms and project features provided a significant buffer for the community of Bayou La Batre. Use of local construction firms left a legacy of expanded capacity and skill sets for implementing resilience measures across the region.
The Best Restored Shores awards program, now in its fourth year, was established to recognize and encourage more effective coastal risk management that restores natural infrastructure to address growing erosion, flooding, and related hazards associated with increased storm severity and/or sea level rise.