First phase of the Port Arthur project completed
The U.S. Army Corps of Engineers and its contractors recently completed the first construction contract for the Sabine Pass to Galveston Bay coastal storm risk management program.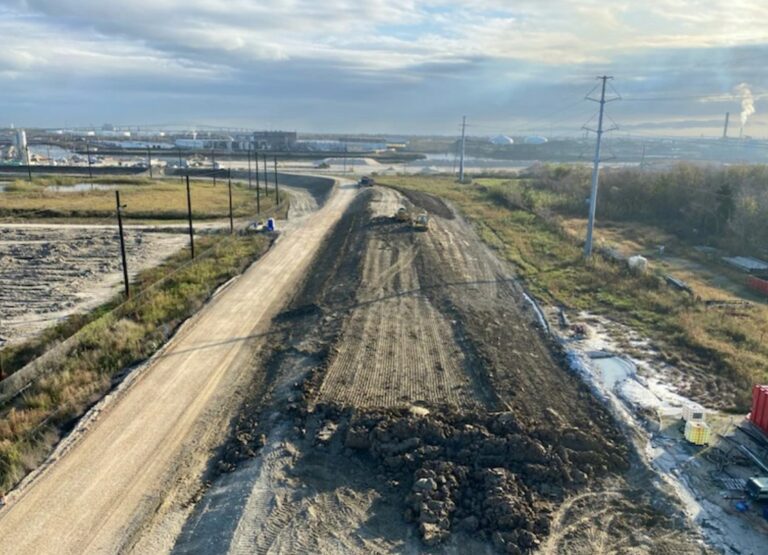 Congress approved $4 billion for the S2G program in the Bipartisan Budget Act of 2018, $863 million of which has been designated for the Port Arthur Project. Under the S2G Program, USACE and its non‑federal sponsors are designing and implementing effective and ecologically-sound solutions to reduce the risk of coastal storm surge to communities, businesses and industry in Orange, Jefferson and Brazoria Counties.
The Port Arthur Project, a component of the S2G Program, is a partnership of the USACE Galveston District and the Jefferson County Drainage District No. 7 , with funding support fro­m the State of Texas, the Texas General Land Office, and the Gulf Coast Protection District.
Recognizing the increasing risk of stronger tropical storms and rising seas, the Port Arthur Project provides critical improvements to increase the level of protection, or risk reduction, provided by the existing hurricane flood protection system in Port Arthur.
The first Port Arthur construction contract was awarded March 2020 and included raises to approximately 5,500 feet of existing earthen levee in West Port Arthur, requiring approximately 55,000 cubic yards of fill material. Construction was completed with approximately 76,000 logged manhours and no recorded safety incidents.
Additional portions of the project are currently in the design phase. It is anticipated that the nine remaining construction contracts will commence between 2022 and 2026, with all construction for the Port Arthur Project anticipated to conclude in 2028 based on current construction estimates.