Hannibal Parks and Recreation opts for Mud Cat
Mud Cat just commissioned a brand-new MC 115D dredge at Hannibal Marina on the Mississippi River.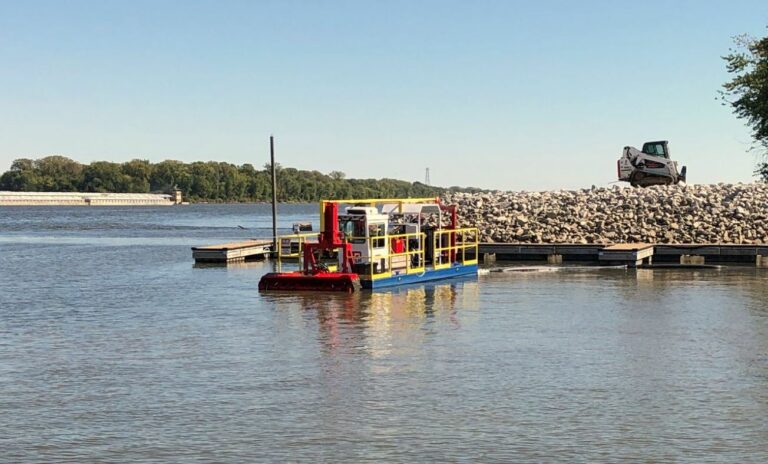 The MC 115D will be used for annual maintenance dredging of the marina after the boating season as mandated by the U.S. Army Corps of Engineers. 
The MC 115D is pumping river sediments 1,687 ft. (514m) away to a dedicated disposal site nearby. 
Hannibal Parks and Recreation purchased the MC 115D after evaluating proposals from multiple suppliers of 8-inch (203mm) dredges and determined that the Mud Cat offer was the most beneficial to the city.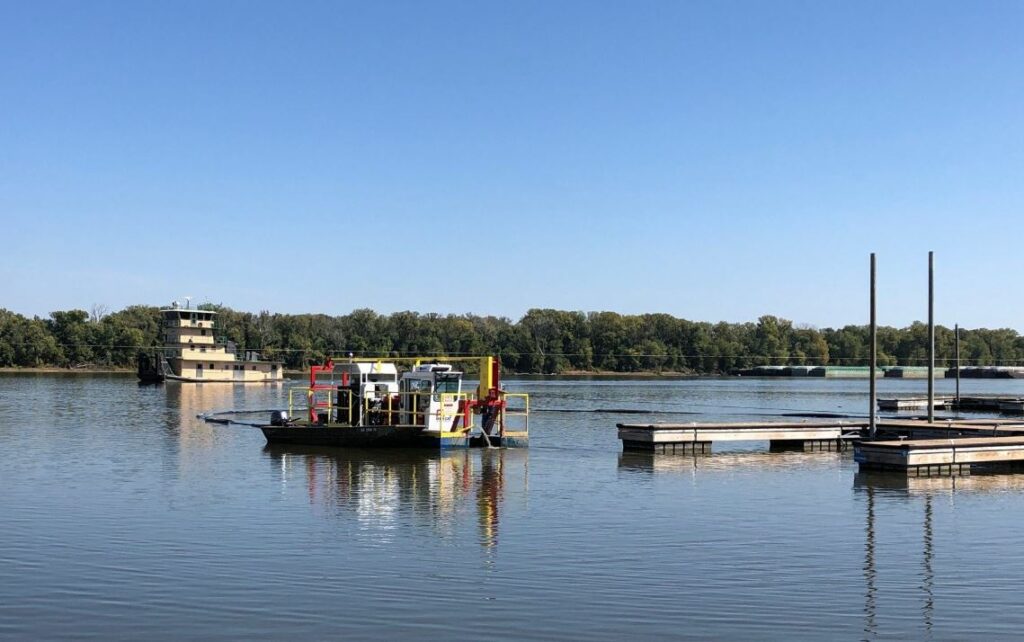 "Mud Cat employees and representatives have been wonderful to work with. They exceeded all our expectations from the time we requested a bid, delivery of the dredge, and the on-site training provided," said Chad Collier, Assistant Director of Central Services, Hannibal, Missouri Parks & Recreation.
"Mud Cat appears to be in a category of their own when it comes to customer service and product reliability. The City of Hannibal received an elite piece of equipment it will be able to use for years into the future."
Tony Mendez, Mud Cat Field Service Technician, trained the dredge operators for 5 days on site at the marina. 
Training included safety, maintenance, operational, and dredging technique. 
Also, the city was able to improve the efficiency of their operation by using mobile anchor points.