Boskalis in the Philippines: New Manila International Airport rises in Bulacan
The Philippines' Department of Transportation (DOTr), led by Transportation Secretary Jaime Bautista, toured the New Manila International Airport (NMIA) last weekend. According to DOTr, the new massive facility is now rising in the province of Bulacan.
Under this capital development program, approximately 1,700 hectares of new land will be created by Boskalis.
Secretary Bautista joined other officials on Saturday in conducting an inspection of the new international airport's build site in Bulacan town as construction of the country's largest and most sophisticated gateway goes full swing.
The land development works are now being done at the airport's 1,693-hectare site which is located 35 kilometers north of Metro Manila.
Works on the NMIA officially started on September 18, 2019, when the government, through the DOTr, signed a concession agreement with San Miguel Aerocity Inc. (SMAI), a wholly-owned subsidiary of San Miguel Holdings Corp., and the infrastructure arm of San Miguel Corporation.
The DOTr and the SMAI are working together to make sure that the project complies with environmental protection requirements, particularly flood mitigation, considering the Environmental and Social Impact Assessment (ESIA) which was conducted prior to commencement of works at the airport site.
Also joining Secretary Bautista in the inspection of the airport construction site was San Miguel Corporation (SMC) president and CEO Ramon Ang.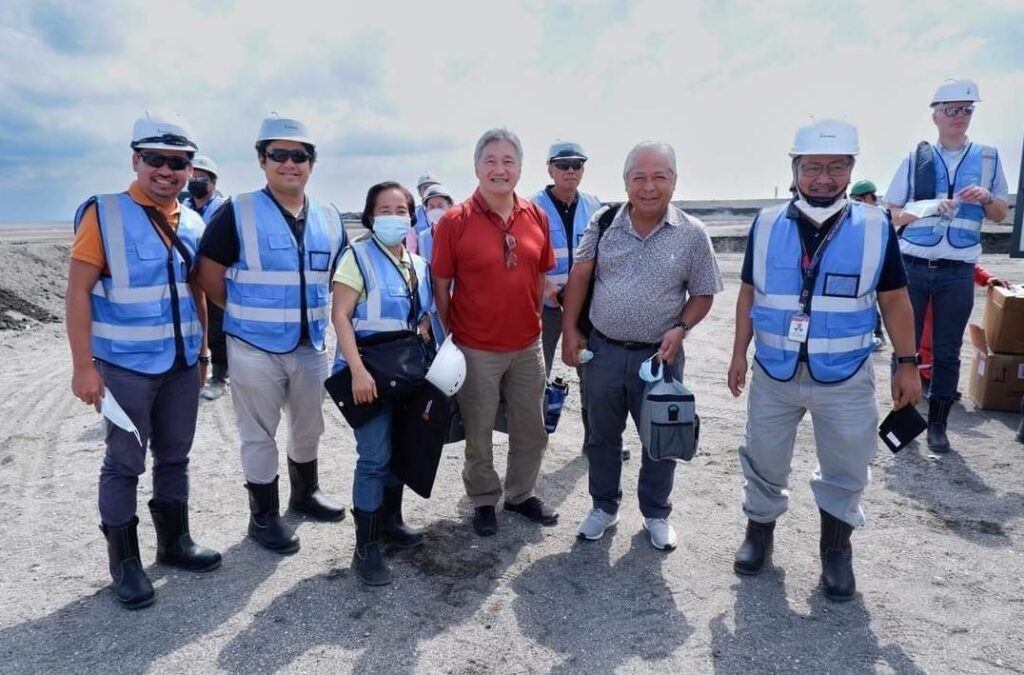 Secretary Bautista assured stakeholders of the new international airport that the gateway will soon be open for business.
Operations at the new gateway are targeted to start in 2027.
Once built, the new international airport will be fully owned by the government under a "build-operate-transfer" program.