Following the passage of Tropical Wave 51, the Drainage Division discovered a breach in the embankment in the vicinity of the Tusla Trace Pump House, Ministry of Works and Transport Trinidad and Tobago said.
In an effort to provide further flood relief to the residents of Woodland, the Ministry – with the support of the Trinidad and Tobago Defense Force – has transported its Watermaster amphibious dredger to assist in restoring the embankment.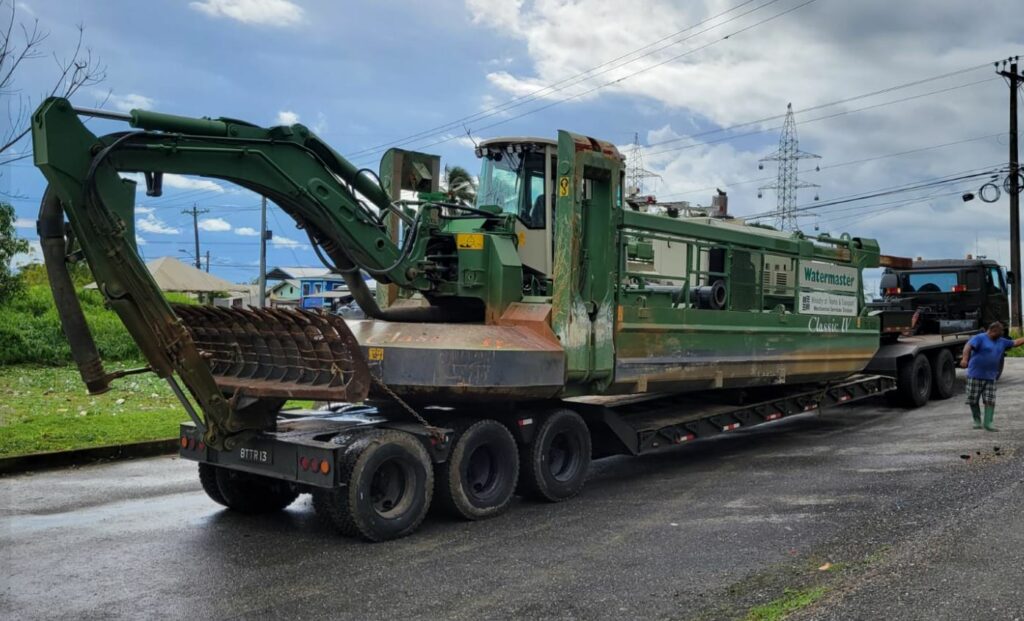 These works are expected to be completed within the next few days, weather permitting.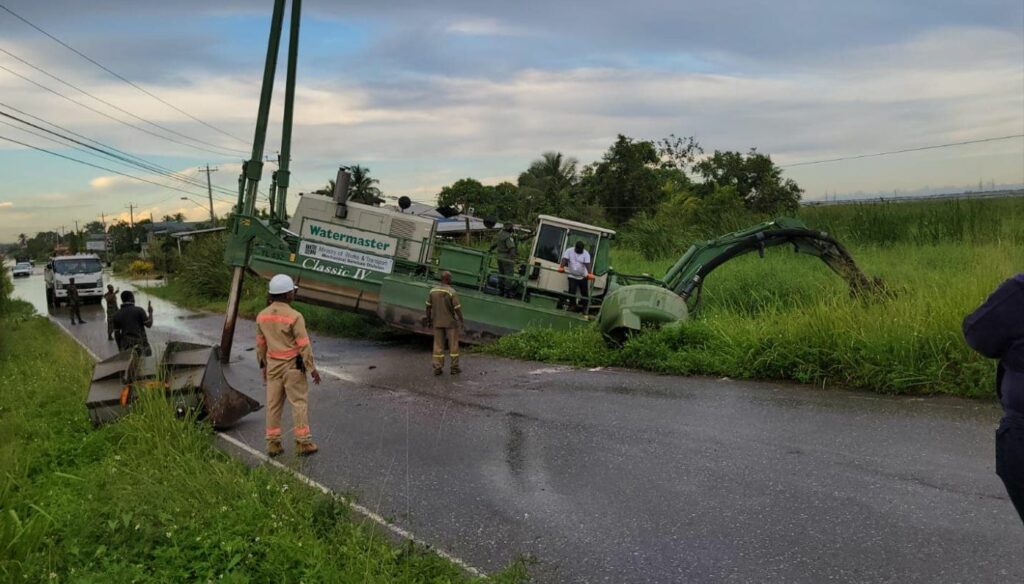 Photo: Ministry of Works and Transport