Commemorating completion of Świnoujście-Szczecin dredging by DEME, Van Oord
A new monument to commemorate the successful completion of the modernisation of the Świnoujście-Szczecin fairway in Poland was unveiled recently.
DEME and its joint venture partner Van Oord worked closely together to achieve this flagship project – one of the most important investments of the Szczecin Maritime Office in recent years – dredging the fairway to a depth of 12,5m.
This enables the Port of Szczecin to handle the next generation of vessels.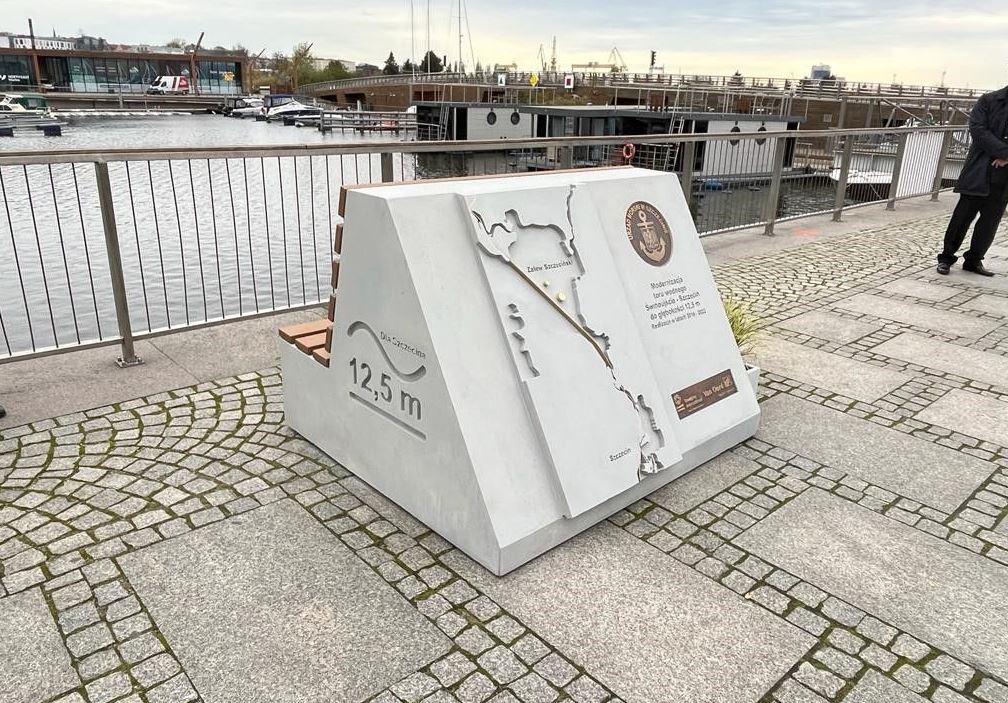 As a reminder of the modernisation works, DEME and Van Oord offered local residents a special monument with a bench overlooking the river.
On the backside of the bench, residents and passers-by can see a representation of the 60 km+ long fairway and two artificial islands built by reusing dredged material.
The ceremony was attended by Mr. Marek Gróbarczyk, Secretary of State at the Ministry of Infrastructure in Poland and other officials.
"After completing such a major project, we want to offer something for the local community to remind them of our presence here and to highlight the fantastic cooperation we have had with our client and all of the stakeholders," Eric Tancré, DEME's Managing Director of the Activity Line Dredging, and Govert van Oord, Managing Director of Van Oord, stated.