Van Oord's TSHD HAM 318 ready for Port of Rio Grande job
The maintenance dredging works on the access channel to the Port of Rio Grande are set to begin today.
According to Portos RS – Autoridade Portuária dos Portos do RS, Van Oord's trailing suction hopper dredger (TSHD) HAM 318 arrived in the municipality yesterday afternoon – getting ready to kick off the task.
Under the project, the TSHD will be responsible for removing about 2 million cubic meters of sediment that had accumulated since the last work in January 2020.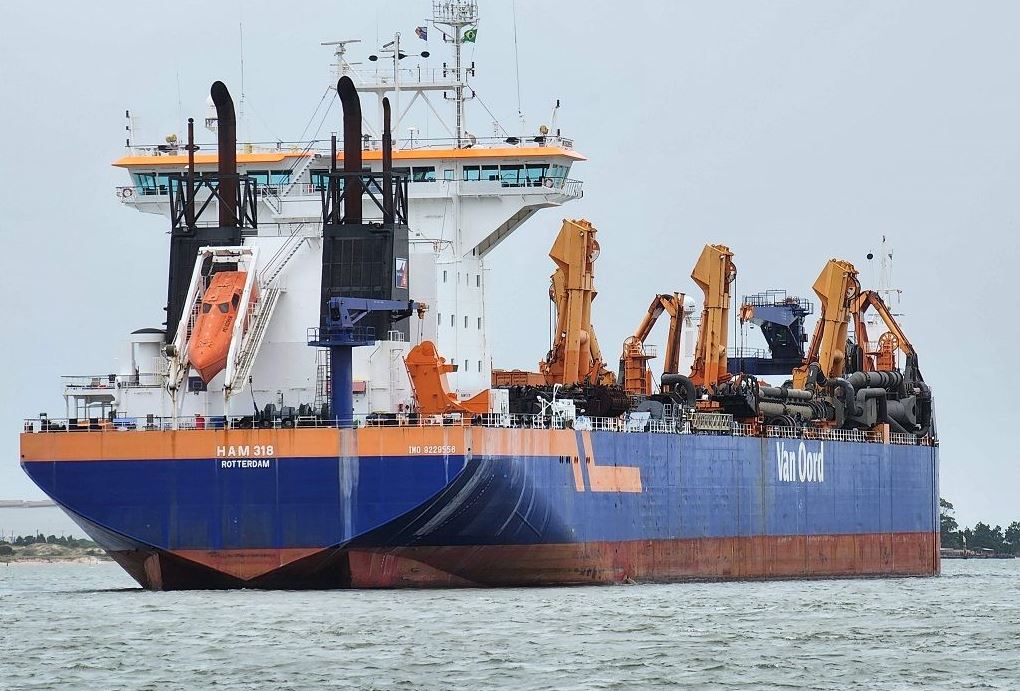 Dredging work maintains safe depths for the port activities.
Portos RS said that they plan to carry out similar activities on a regular basis to prevent silting in the channel and reduce the amount of material to be dredged.