New Humble Canal Floodgate sod turning ceremony
The U.S. Army Corps of Engineers joined federal, state and local officials last Friday in celebrating the start of construction for a new Humble Canal Floodgate, marking the first segment of the critical 98-mile Morganza to the Gulf Hurricane Risk Reduction System to be built with federal dollars.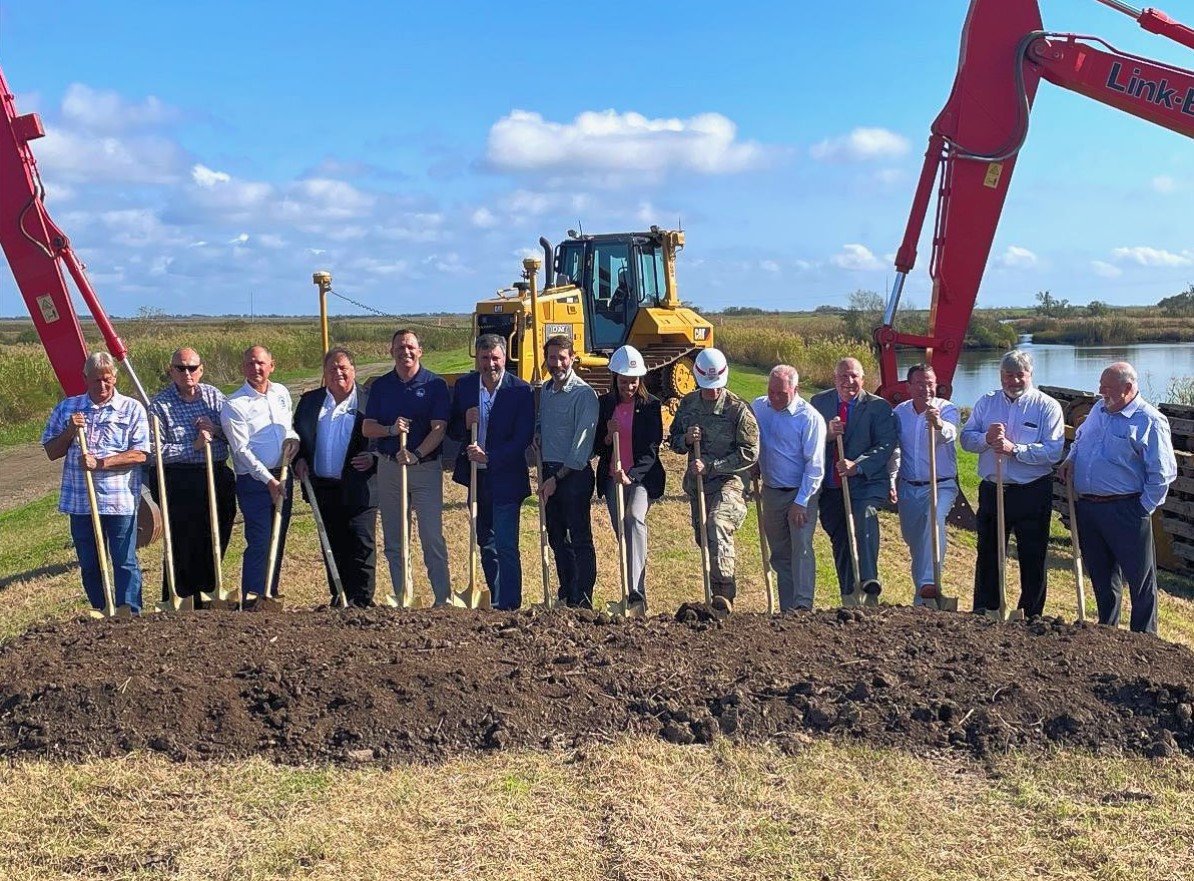 USACE is funding the Humble Canal preload project with $12 million from New Start funding approved by the federal government in January 2020.
Local company Onshore Materials, LLC has been awarded a $6.2 million contract for this preload phase, which includes site preparation and construction of aprons to tie existing levees to the new Humble Canal Floodgate slated for construction next.
"The $12.5 million Humble Canal Gate Site Preparation and Initial Levee Preload is the first federal construction feature of the Morganza to the Gulf Project, and it is certainly not the last," said Col. Cullen Jones, Commander, U.S. Army Corps of Engineers New Orleans District.
The Humble Canal Floodgate Preload project is the first of several elements of the Morganza to the Gulf system that the Corps will design and construct with nearly $400 million in federal appropriations approved 2020 – 2022, including $380 million from the bipartisan Infrastructure and Jobs Act.
Other Morganza Segments to be Funded by the Corps
Reach A in Terrebonne Parish
Lockport to Larose Alignment
Gulf Intracoastal Waterway Floodgate in Larose
Gulf Intracoastal Waterway Floodgate in Houma
Minors Canal Floodgate
Humble Canal Floodgate
Reach F
Reach J-2
Shell Canal Floodgate