Lock and Dam 22 project on Mississippi River moves ahead
A first of it's kind project on the Mississippi River as part of the Navigation and Ecosystem Sustainability Program (NESP) is moving right along.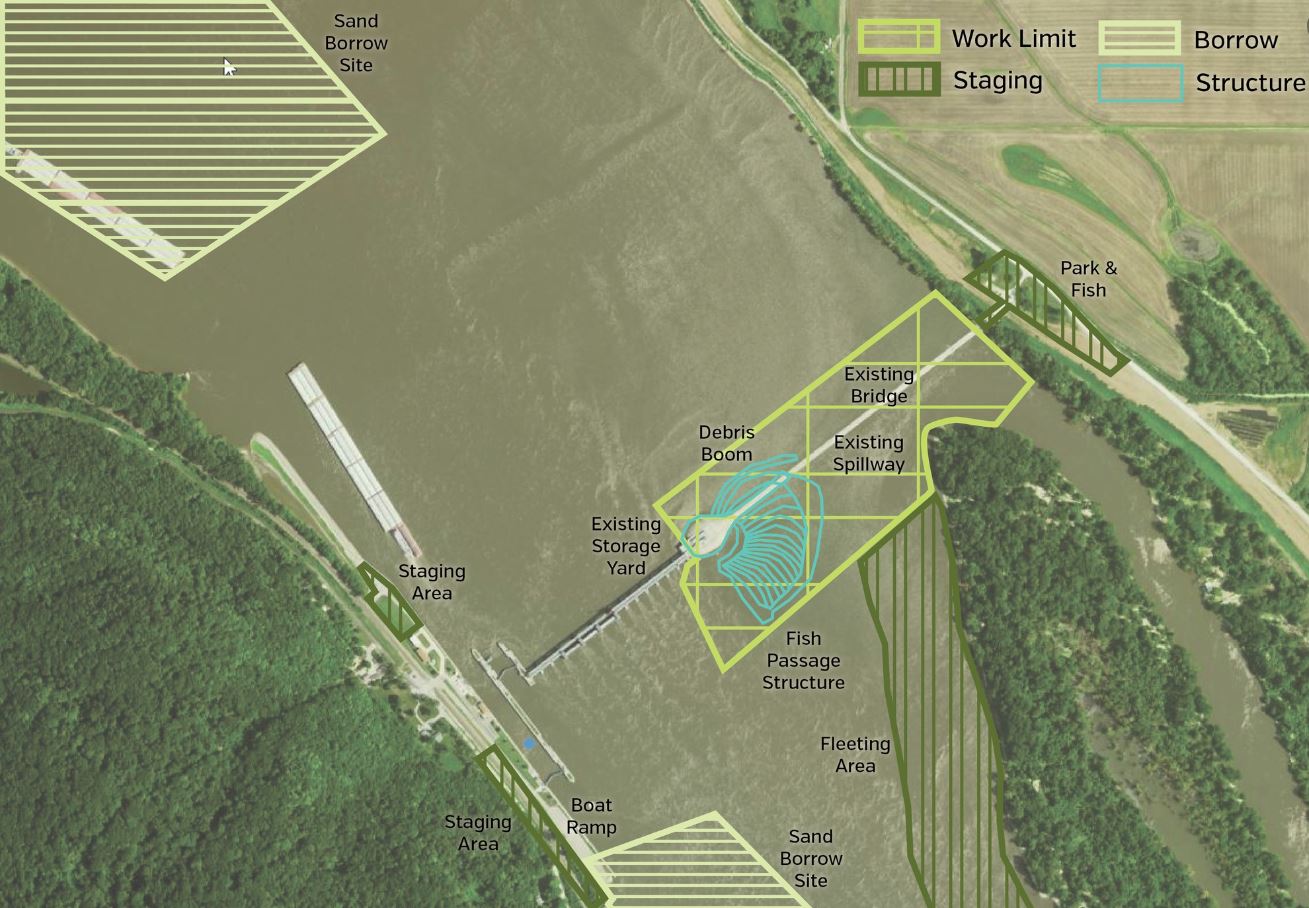 The Lock and Dam 22 Fish Passage Improvement Project will restore a migration pathway for fish by constructing a passage structure known as a fishway on the spillway.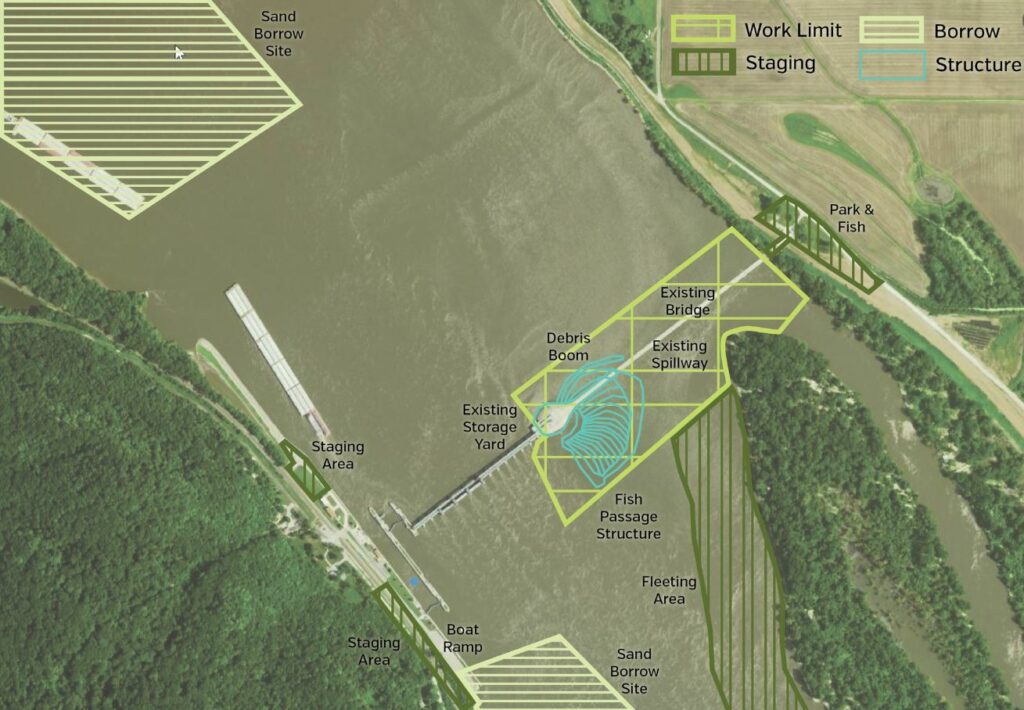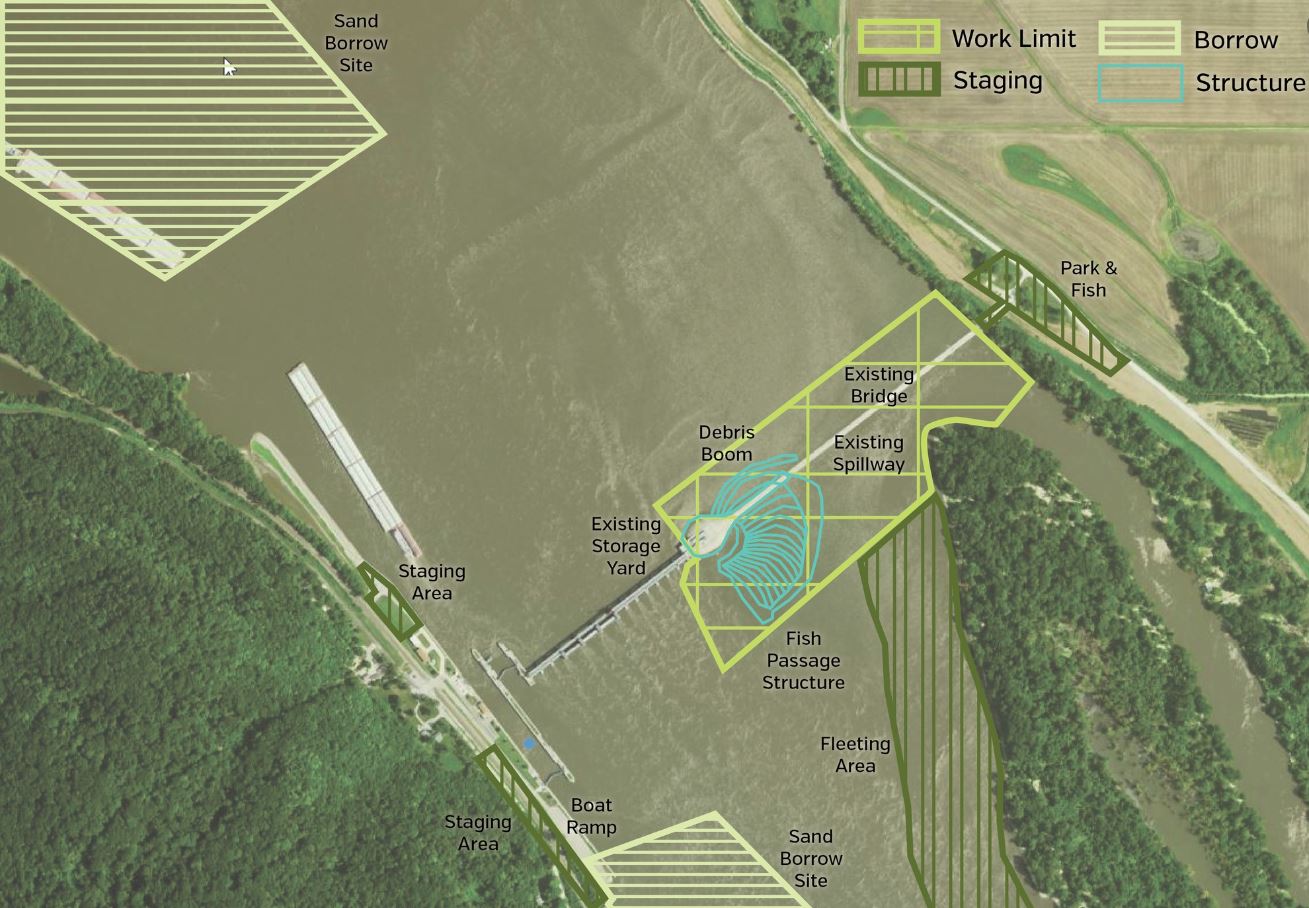 "The fish passage is the first of its kind on the Mississippi River," said U.S. Army Corps of Engineers, Rock Island District Commander Col. Jesse Curry.
"As we look at how this is going to impact the ecosystem here at Lock and Dam 22, it will also provide us an example to continue research and study, to determine how this is going to benefit the ecosystem up and down the entire river and other river basins across the country. The impact this one project could have, could be nationwide or even global."
When completed, this project will increase access to upstream habitats and improve the size and distribution of native migratory fish populations.