Van Oord's TSHD Vox Amalia busy on Fehmarnbelt project
Femern A/S, a Danish planning company charged with preparing the Fehmarnbelt Tunnel, has just released this beautiful photo of Van Oord's trailing suction hopper dredger Vox Amalia.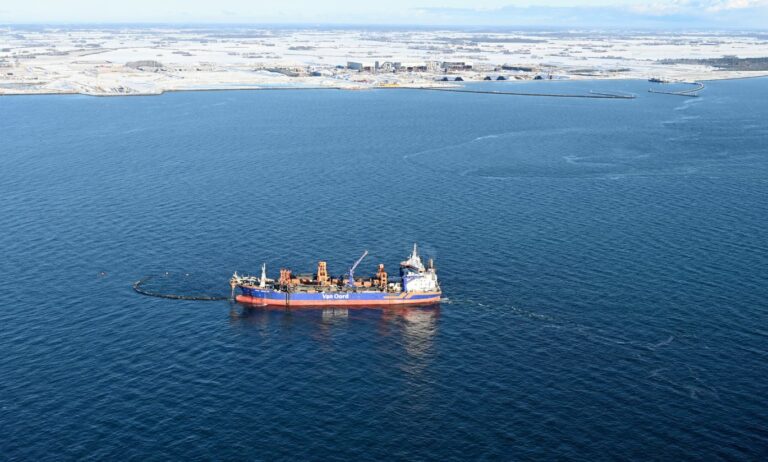 The TSHD is currently busy working on the the Fehmarnbelt Tunnel Project – aimed to remove a bottleneck and reduce travel time and strengthen links between Scandinavia and Central Europe.
When the tunnel is completed, the journey between Rødbyhavn and Puttgarden will take 7 minutes by train and 10 minutes by car.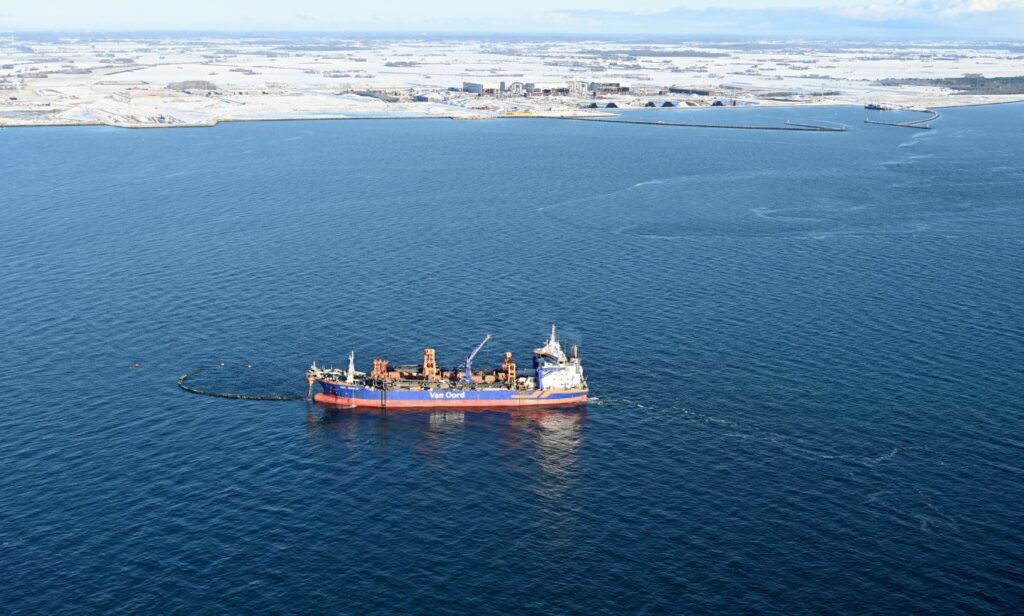 The trailing suction hopper dredger has a length of 158 metres, a width of 36 metres and a load capacity of 18,000 cubic metres.
The vessel was built in Spain on the instructions of Van Oord and is used for land reclamation, constructing or expanding port infrastructure and coastal reinforcement.
This impressive giant is part of Van Oord's new generation of trailing suction hopper dredgers with a focus on energy efficiency for the smallest possible carbon footprint.