The Gateway: Burnett Heads rock dredging in full swing
The Gateway has just announced that the very final stage of rock dredging to the Burnett Heads boat harbour entrance is underway.
"The majority of the rock discovered here is underlying armour rock that often acts as a barrier between land and sea," according to the update.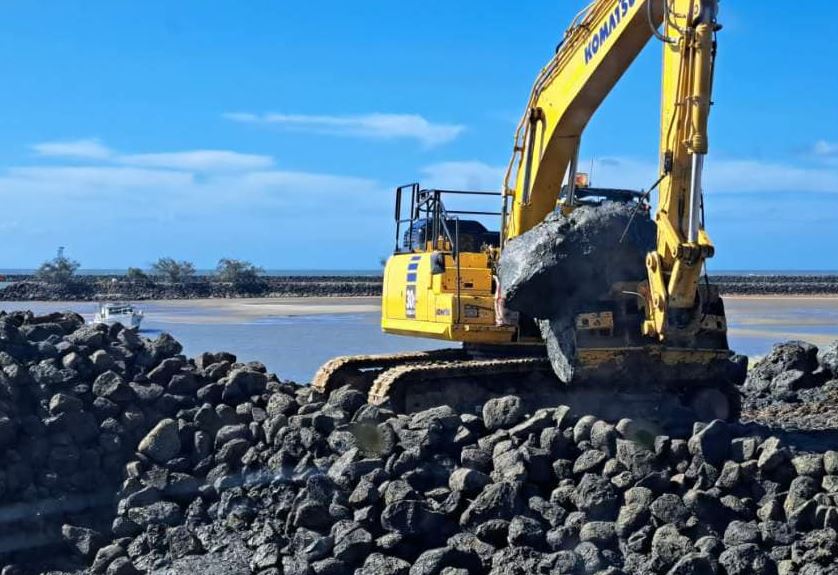 The downward slope of a compiled armour rock arrangement is ideal to deflect and absorb wave energy, and will be repurposed by The Gateway to further strengthen the integrity of the existing revetment wall.
Approximately 118,000m3 has now been dredged with a final 13,500m3 remaining.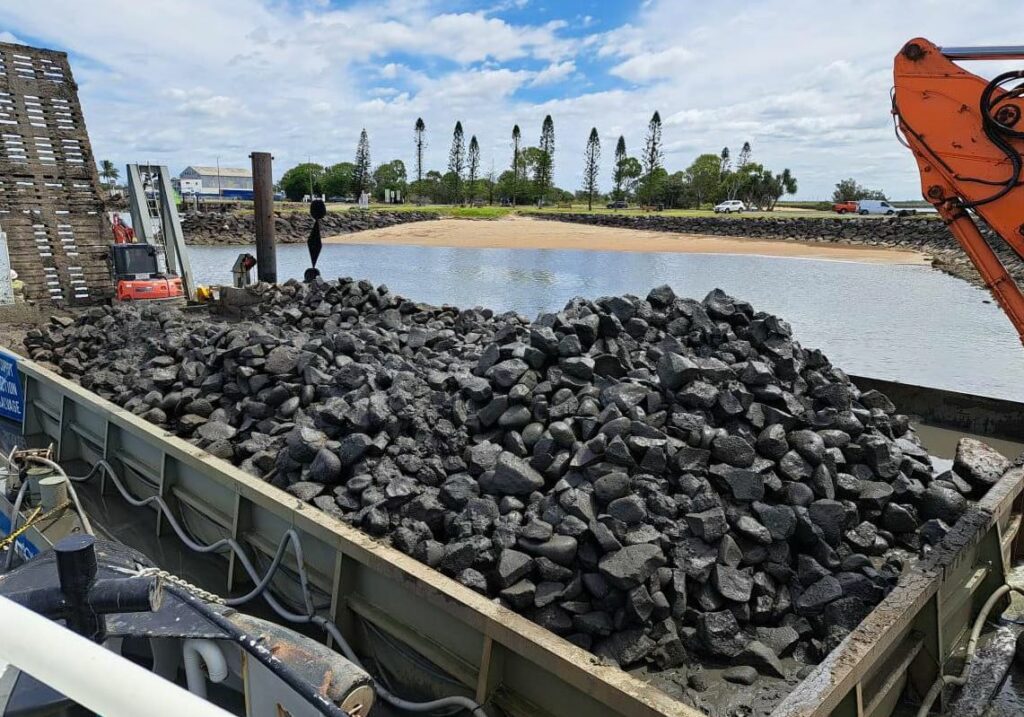 "The countdown is on, with less than 30 days (weather permitting) of dredging to complete, signifying the conclusion of our stage 1 dredging program," said The Gateway.
Next steps are pile testing and engineering, bringing finality to our stage one marina berth plan.