USACE gets $8.9M for Chesapeake Bay projects
The USACE Baltimore District has received more than $8.9 million in funding for numerous projects benefiting the Chesapeake Bay and its watershed, including $6.5 million for the Baltimore Harbor and Assateague Island.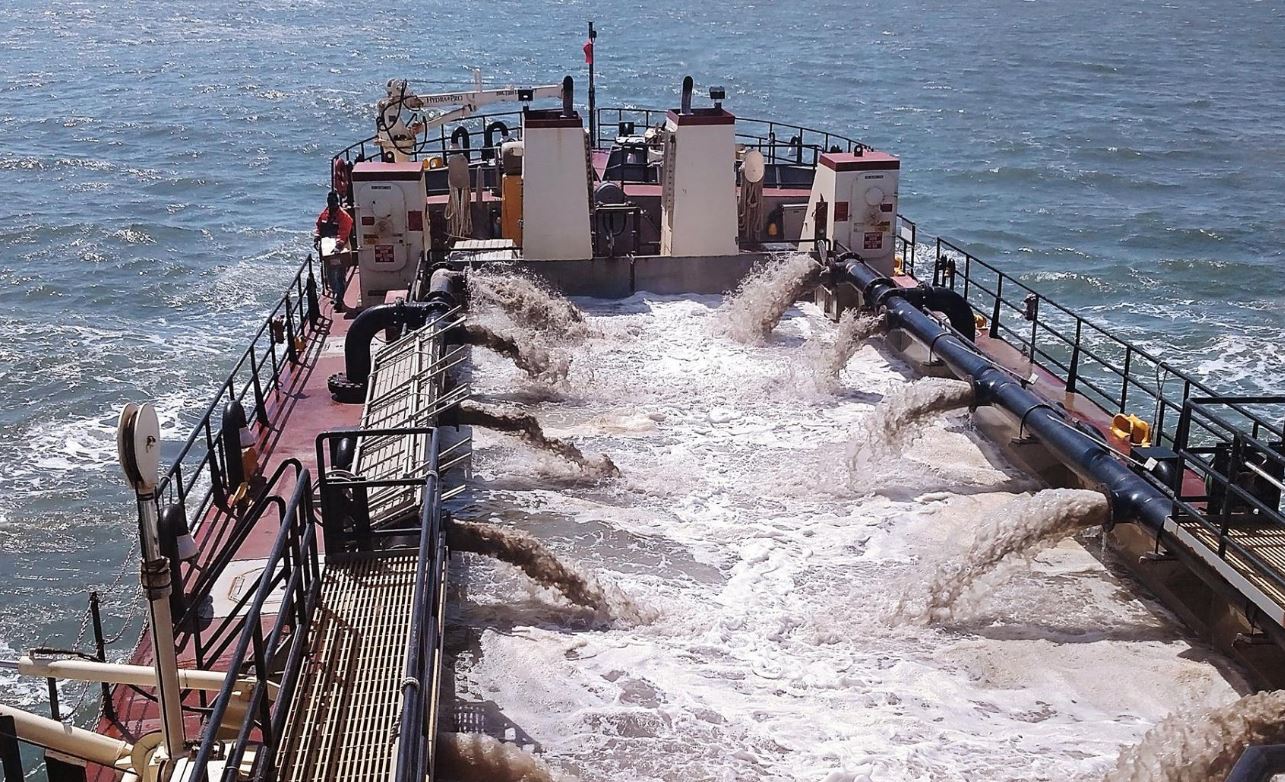 This funding is through the fiscal year 2023 Work Plan for the Army Civil Works Program, which is Congressionally authorized funding specifically for USACE.
"This funding is vital for us to execute important projects and services for the region, which support our local and national economies, public safety and environmental health throughout the Chesapeake Bay watershed," said Baltimore District Commander Col. Estee S. Pinchasin.
Work eligible for consideration generally includes projects, programs and activities funded in the three previous fiscal years with emphasis on ongoing work that can attain a significant milestone or produce significant outputs in the fiscal year.
Baltimore District funding highlights:
Assateague Island, Maryland – $900,000 for continued mitigation of sand loss that will counteract long-term erosion at Assateague Island.
W.R. Grace, Maryland – $250,000 to conduct oversight of remedial action activities in accordance with the W.R. Grace – Curtis Bay Formerly Utilized Sites Remedial Action Program (FUSRAP) Site Settlement Agreement, develop a Technical Memorandum, and plan for Pre-Design Investigation.
Baltimore Harbor – $5,544,000 to provide to the Maryland Port Administration for routine operation and maintenance activities through the Donor and Energy Transfer Ports program.
Patriot Point, Maryland – $350,000 to develop a scoping report and prepare an integrated feasibility report and National Environment Policy Act (NEPA) document for the shoreline protection and beneficial use of dredged material project in Dorchester County.
Little Conestoga, Pennsylvania – $300,000 to prepare an integrated feasibility report and NEPA document for approximately 4000 linear feet of stream restoration in Lancaster County.
Plum Creek, Pennsylvania – $500,000 to award an Architect-Engineer task order for the design of approximately 1500 linear feet of stream restoration in Adams County.
Moscow Sewer, NE Pennsylvania – $1,070,000 towards design/bid/build of the Moscow Sewer Authority Church Street Sanitary Sewer Extension in Lackawanna County.
Tioga-Hammond and Cowanesque Lakes, Pennsylvania – $50,000 for specific work activities at the Flood Risk Management project in Tioga County, including repair of the Ives Run Recreation Area sewer line.