Province of British Columbia supports Steveston dredging
The Province of British Columbia is helping improve access to Steveston Harbour by supporting dredging that will maintain the Cannery Channel approach to the harbour, the largest commercial fishing harbour in Canada.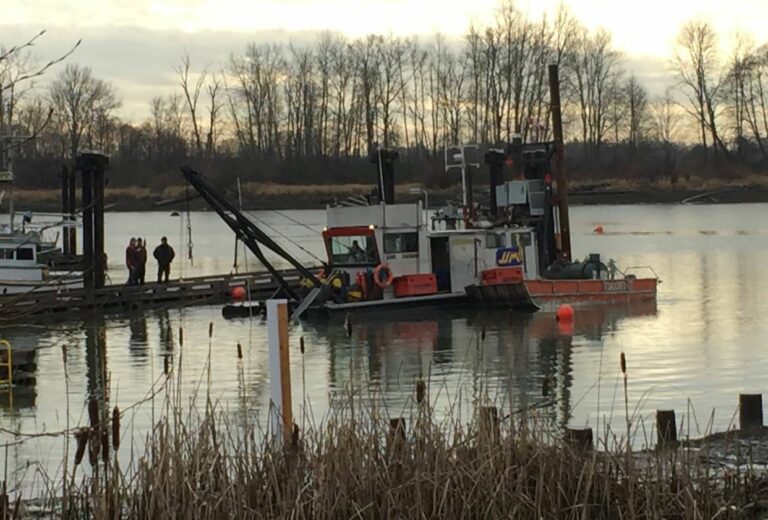 "Reliable harbour access is vital for fishers and Steveston's rich community of maritime businesses," said Kelly Greene, MLA for Richmond-Steveston, on behalf of Rob Fleming, Minister of Transportation and Infrastructure.
"This grant supports the Steveston Harbour Authority's plan to improve navigation in the Steveston Harbour and channel so that vessels can access the harbour services they need in a safe and timely manner. Our vibrant fishing and maritime economy will thrive for years to come as a result of this dredging project, supported by our government."
A buildup of sediment in the south arm of the Fraser River is beginning to interfere with navigation into Steveston Harbour.
The Steveston Harbour Authority has requested funding from all levels of government to undertake the planning, dredging and disposal work to improve safe access to the harbour.
Government has provided a $2.1-million grant to the Steveston Harbour Authority to support the work.
"Thanks to the Province of B.C.'s generous grant, which will fund one-quarter of the Steveston Cannery channel dredging project, commercial fishers will have safe access to Steveston Harbour Authority and the 45 businesses on site that they rely on to provide seafood to Canadians," said Jaime Gusto, general manager, Steveston Harbour Authority.
"As the hub of B.C.'s commercial fishing industry, access to Steveston Harbour ensures the continued success of our fleet and B.C.'s seafood industry in both the local and global markets."
This dredging project will support the economic benefit of Steveston Harbour to Richmond and the Metro Vancouver region, said the Province.
Between 22 million and 45 million kilograms of seafood is offloaded every year at the harbour, supporting thousands of jobs in the fishing industry, and benefiting tourism in Steveston Village, which had 1.7 million visitors in 2019.