Van Oord: Spotlight on more sustainable fuels
Van Oord recently christened two new dual fuel trailing suction hopper dredgers, which are built to run on the more sustainable LNG. Now, Van Oord takes another big step towards implementing the fuels of the future. Five methanol engines are ready to power Van Oord's offshore installation vessel Boreas.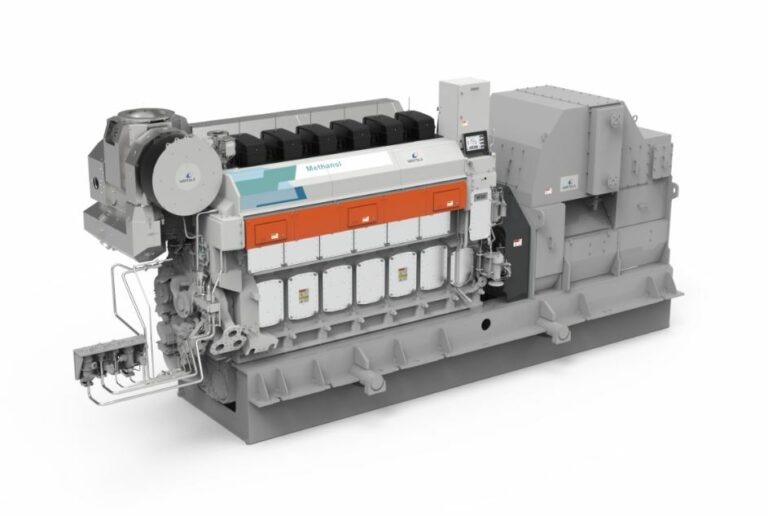 The Wärtsilä 32 Methanol engines have successfully passed their Factory Acceptance Tests (FAT) and have been handed over to the Yantai CIMC Raffles Shipyard (YCRO) in China.
They are now on their way to the shipyard where the mega vessel is currently being built, said Van Oord.
The Boreas will be able to transport and install the next generation of 20 MW offshore wind turbines and is expected to be commercially available in 2025.
The delivery of the methanol engines is a major milestone for the three parties YCRO, Wärtsilä and Van Oord and a result of successful collaboration.
It is the first order for newbuild methanol-fueled engines for Wärtsilä.
According to Van Oord, this demonstrates the companies' shared commitment to supporting the maritime industry's goals to reduce its environmental impact.
Methanol
Methanol is a clear, colourless liquid that is soluble in water and is biodegradable. It comprises four parts hydrogen, one part oxygen, and one part carbon, and is the simplest member of a group of organic chemicals called alcohols.
As a marine fuel, methanol has many advantages.
Methanol is relatively inexpensive to produce, widely available and easy to store.
Green methanol is an even better choice because of how it's made.
The best option would be E-methanol: produced from hydrogen from renewable-sourced electricity and recaptured carbon, making it carbon neutral.
Green methanol is among the potential and most promising future fuel candidates. It is expected that the global supply infrastructure of green methanol will develop substantially.