DMS takes delivery of Damen Multi Cat – DNS Snipe
Damen Marine Services (DMS), the division of Damen Shipyards that offers Damen vessels for charter both fully crewed and bareboat, has taken delivery of the first of a new class of Damen Multi Cat, a Multi Cat 3313 SD named DMS Snipe.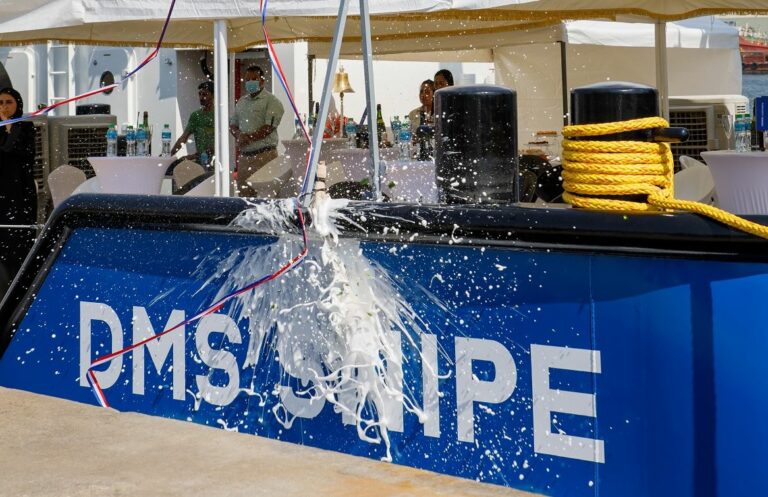 While Damen's Multi Cat range is known for its shallow draught capabilities, this new class can draw less than two meters, an exceptional achievement for a 33-metre vessel, said Damen.
The Multi Cat 3313 SD continues the Multi Cat ethos of being the Swiss Army Knife of workboats.
The new vessel is equipped with a wide range of equipment including two deck cranes, an anchor winch and towing pins.
It also has exception deck space for its length. It is ideal for all types of operation in shallow waters including construction, anchor handling and dredging support.
According to Damen, DMS Snipe has joined DMS's fleet in the Arabian Gulf.
"With its long coastline and shallow waters, the Gulf is a consistent source of demand for vessels able to operate in such an environment. Clients include oil & gas majors led by Aramco, dredging and marine construction companies that use them for a variety of activities including anchor handling and supplying fresh water and fuel to offshore installations," Damen said.
Albwardy Damen shipyard in the UAE provides facilities for DMS to resupply and maintain its vessels.