Brighton Marina set for another dredge
ML Dredging has embarked on another maintenance dredging campaign at the Brighton Marina.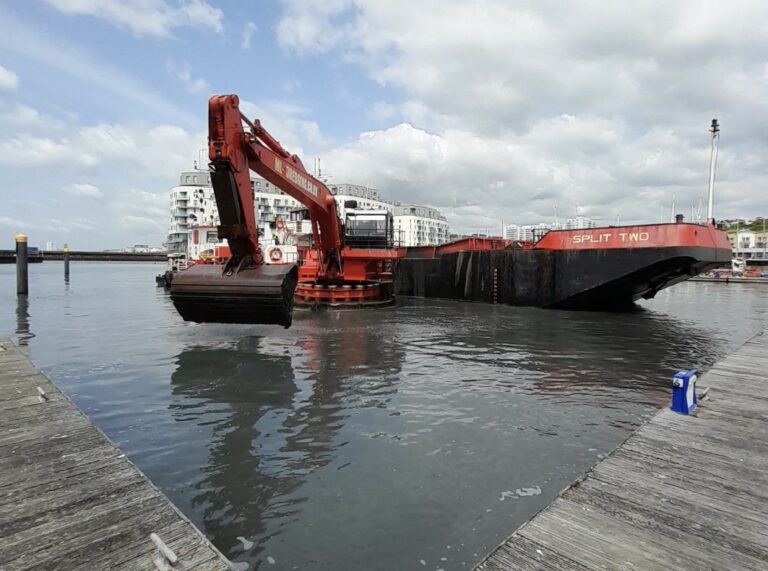 The company is currently working in the Visitor bay with the split barge making regular trips in and out of the marina entrance.
For the next few weeks, a spud leg backhoe dredger Witton – length of 22.5m and a beam of 9m – will be working in conjunction with hopper barges Split 2 – 42m long and beam of 8.4m – and Split 3 – 52m long and 9m in beam.
Overall, the project includes dredging operations in the entrance channel and additional areas in the marina basin.