PHOTO: Dutra crews busy at San Rafael Creek
Dutra has just released this beautiful photo from the maintenance dredging operations at San Rafael Creek, located in Marin County.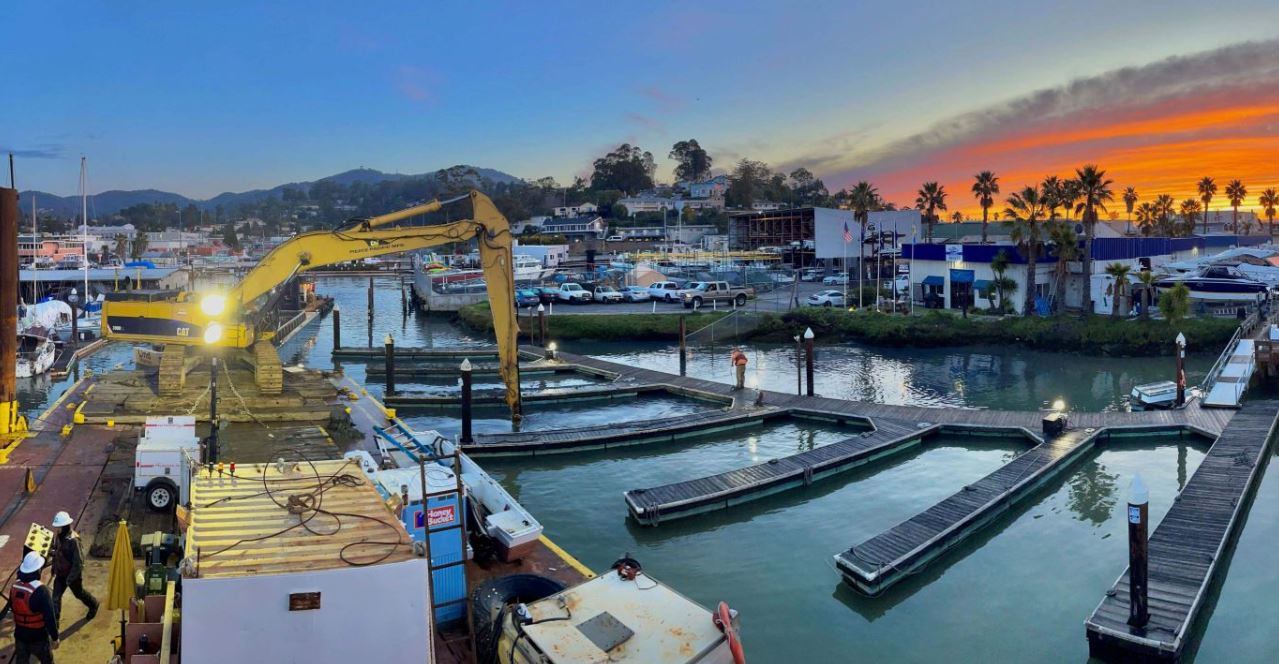 This photo was taken inside the San Rafael Creek for the cities portion of the project, digging the boat slips to a dredge depth of 6'. (Photo credit to Dutra employee, Lucas Hewitt)
During the project, Dutra dug 80,000 CY of material using a CAT 390 Excavator.
Also, the company disposed of 200,000 CY with a dredge depth of 8' using the DB Beaver and DB-24.