New milestone reached on the Princess Amaliahaven project
The Port of Rotterdam has reached another great milestone on the largest construction project currently taking place in the port—the development of the new quay walls in the Princess Amaliahaven.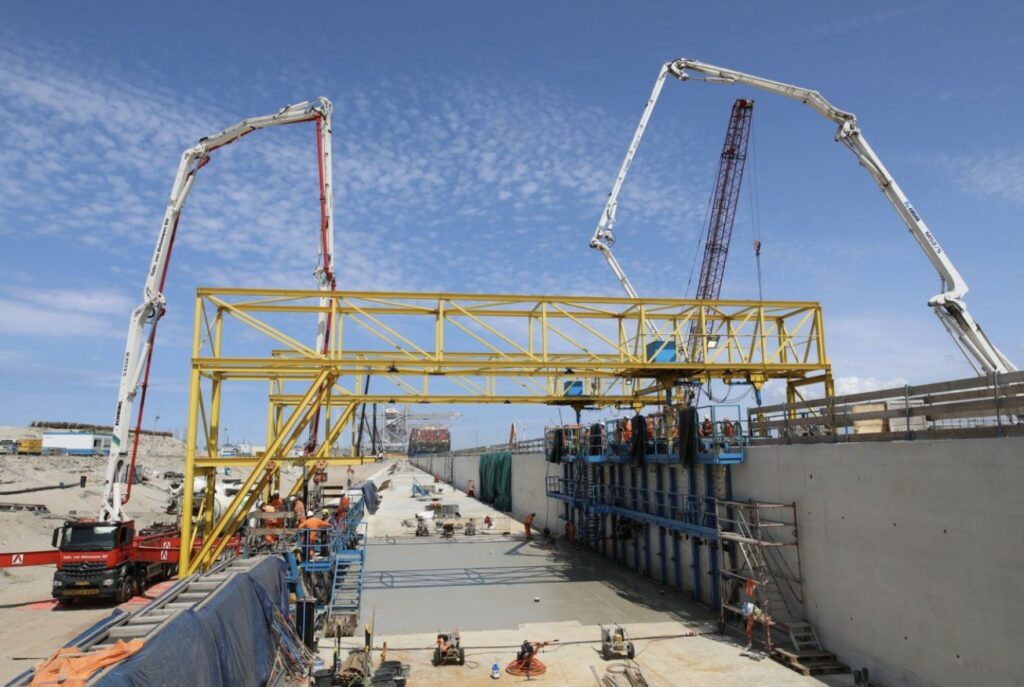 "Great news in at the Prinses Amaliahaven: all sections on both the Rotterdam World Gateway B.V. side as the APM Terminals side have been poured," the Port of Rotterdam said in the update.
In total 80 sections was used: 44 to construct an approximately 1,000-meter long quay wall on the APMT side and 36 sections for the approximately 800-meter long quay wall on the RWG side.
Altogether, there will be 1.825 metres of deep sea quay. The new quays will be dredged to a depth of more than 20 metres below sea level. The good sand released will be used in the Prinses Alexiahaven to build new sites.
The Port of Rotterdam Authority awarded the project to the construction consortium of HOCHTIEF, Ballast Nedam and Van Oord, after going through a European tendering procedure. The work started in spring 2021 and will take about 3 years to complete.
As one of the consortium partners, Van Oord is taking care of the dredging and earthmoving work within the project. This includes dredging the quays to a depth of more than 20 metres below New Amsterdam Water Level (NAP).