PHOTO: Dredger Padre Island did not turn up any unclaimed pots of gold
The U.S. Army Corps of Engineers' Galveston District has just released this amazing photo of the Padre Island, a hopper dredger from the Great Lakes Dredge & Dock Company.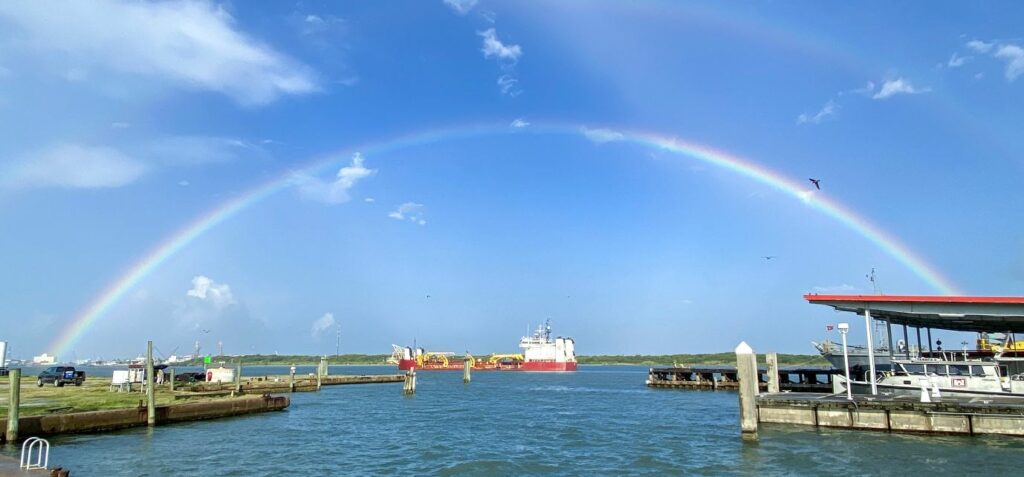 According to USACE, the dredger was passing the Galveston District's headquarters, along the Galveston Harbor Channel.
"Unfortunately, the dredge did not turn up any unclaimed pots of gold," said USACE.
Hopper dredges are self-propelled, self-loading ships designed to excavate and load seabed material into a self-contained hopper, through trailing drag arms and pumps for transport to a disposal site.
Also, these vessels are best suited for conditions that preclude use of mechanical clamshell or cutter dredges, notably in busy navigation channels and open ocean borrow areas far from designated placement sites.