Busy winter season ahead for Jenkins Marine
Jenkins Marine is gearing up for another busy winter season with their dredging vessels, including backhoe dredger 'Doreen Dorward' and split hopper barges 'Nab' and 'Needles', already booked for the coming months.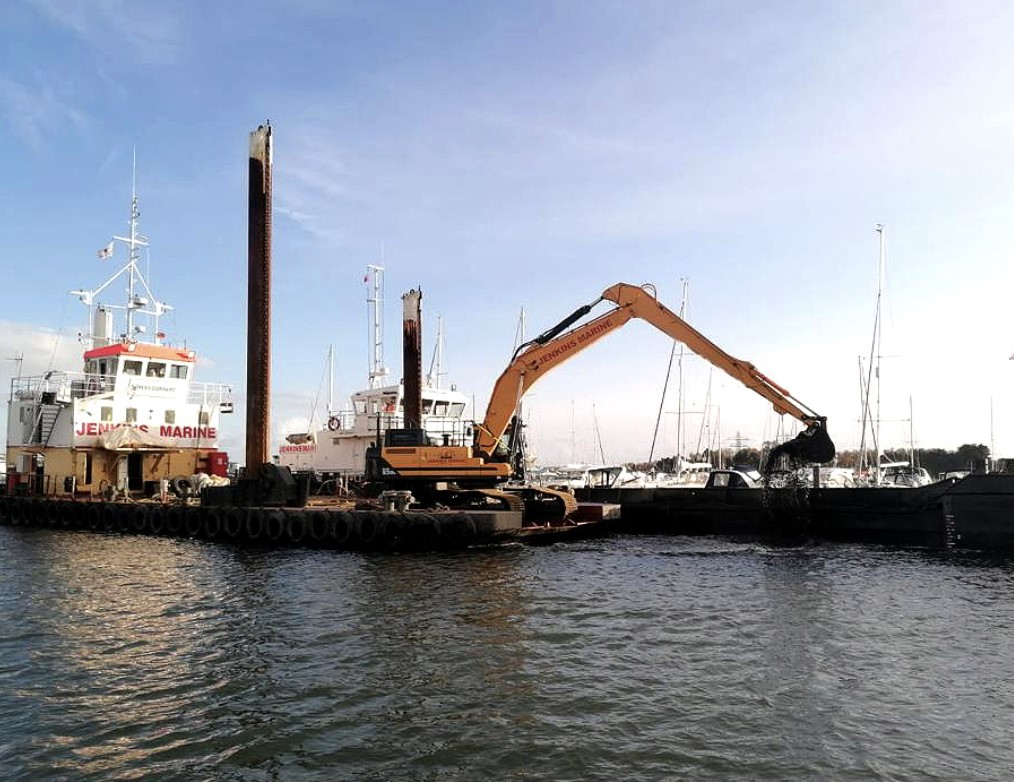 This season, the company will be performing maintenance dredging works in Poole, Southampton, River Hamble and Chichester Harbour.
Works have already commenced in Poole where 'Doreen Dorward' will remove approximately 10,000m3 of dredge spoil from the Cobbs Quay marina. After that, the dredger will move to other job sites and marina operators along the UK South coast in a continuous tight schedule.
"Our new 52t long reach excavator will be put through her paces this winter, and we're delighted with the higher power and performance offered, in combination with the cleaner emission Tier IV engine," said Jenkins Marine. "Our Prolec RTK GPS dredge control system has been refitted to this excavator, so we can continue to offer the higher dredging accuracy of this system to our clients, with all the benefits that this brings."
The company's smaller dredger, C H Horn, is also keeping busy, currently working for the prestigious Royal Motor Yacht Club in Poole Harbour on a 2,000m3 maintenance dredge.
She is fitted with a 30t long reach excavator which quickly loads the 125m3 capacity hopper. Her relatively small overall size of 26m length x 8.6m breadth is ideal for accessing smaller sites, with more restricted access, especially as a self-contained hopper dredger.