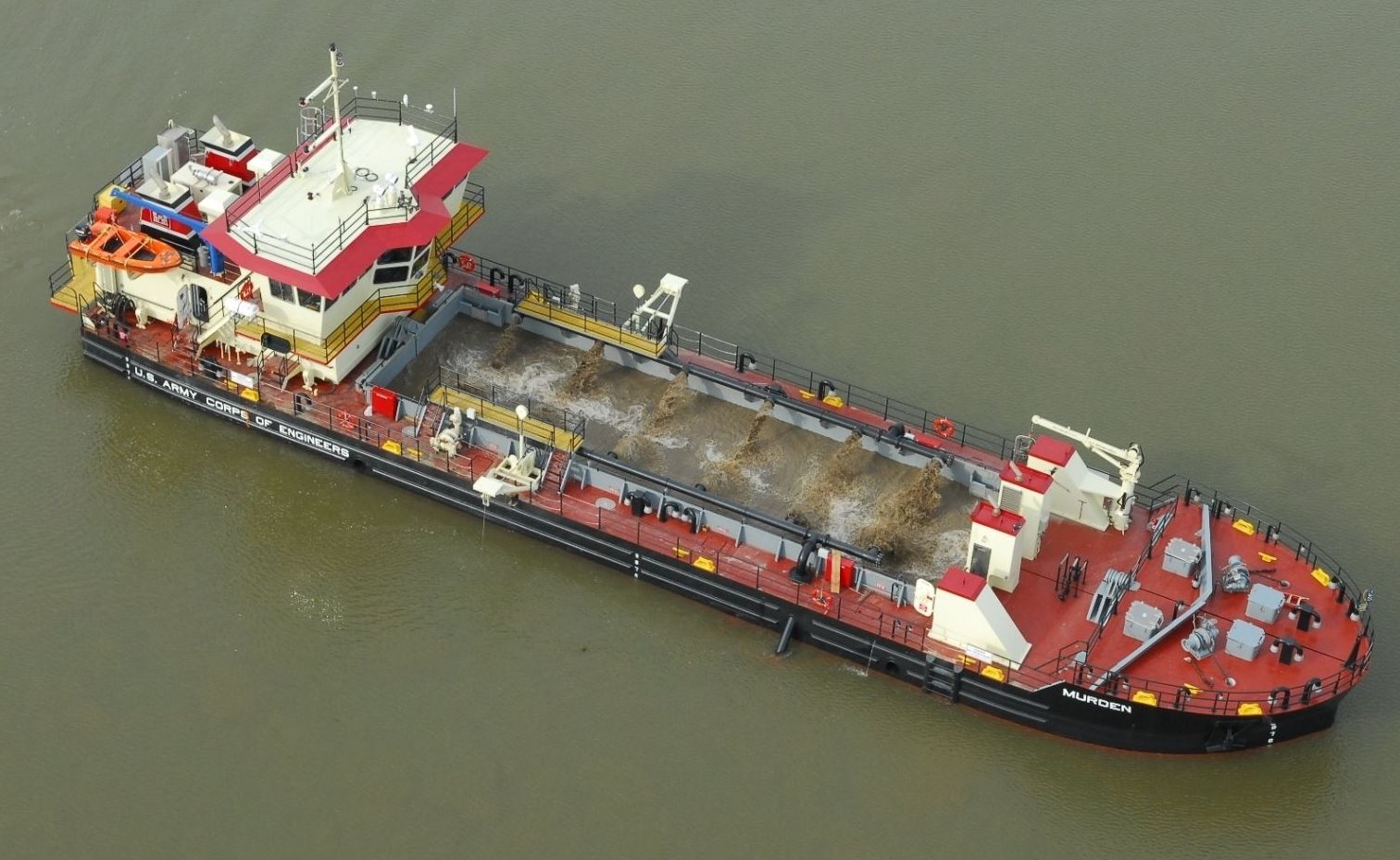 An emergency dredging project at the Ponce de Leon Inlet area is set to begin this weekend, the U.S. Army Corps of Engineers' Jacksonville District said in their latest announcement. 
The U.S. Coast Guard and USACE officials have received reports of extreme shoaling and groundings in two areas of Ponce de Leon Inlet.
According to the USACE's statement, they plan to use its hopper dredger Murden out of Wilmington, N.C. to dredge what is needed to maintain safe navigation before another maintenance dredging project could begin this Summer.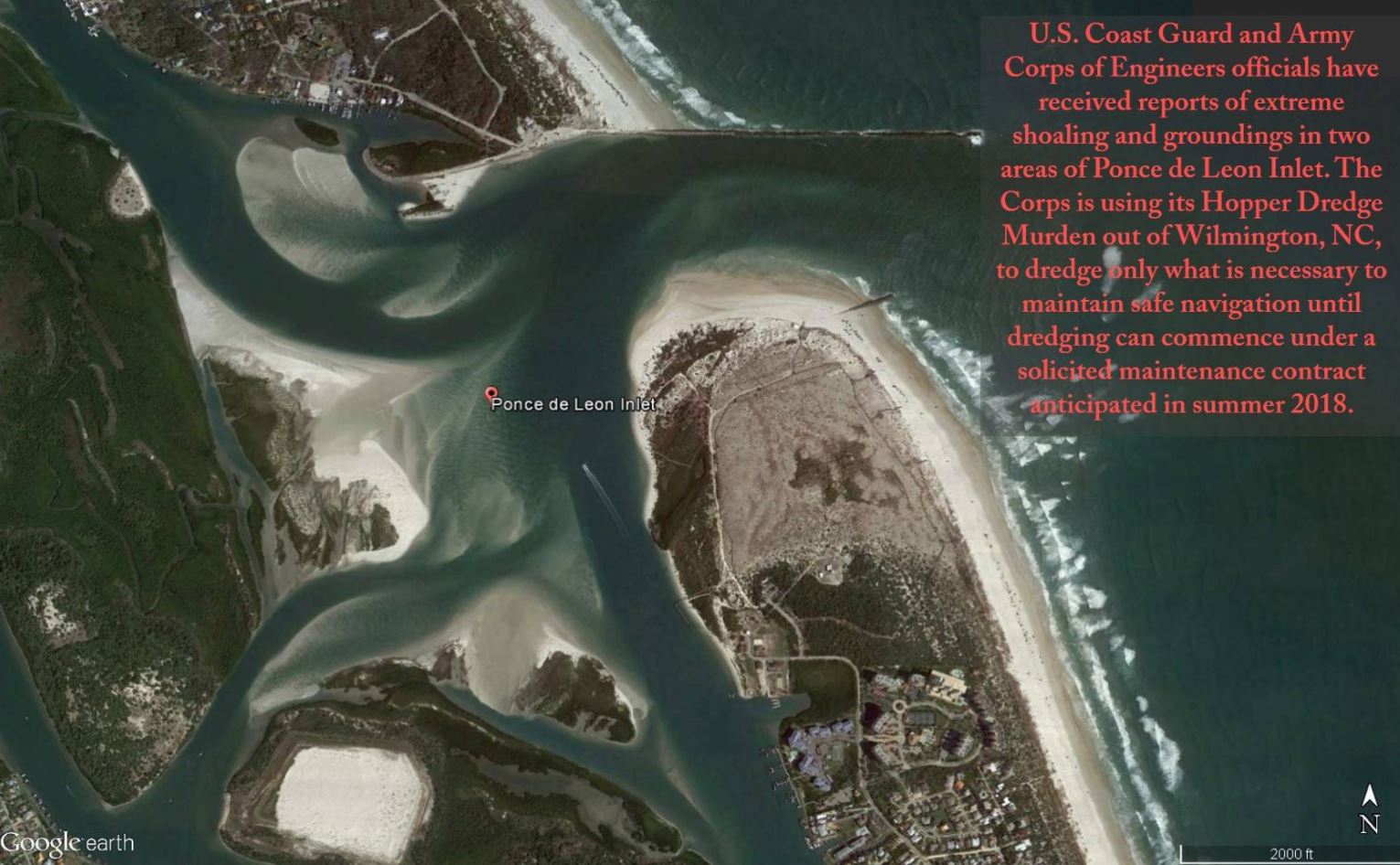 Photo: Murden at work, Image source: USACE