CT Port Authority to File Amicus Brief Against New York State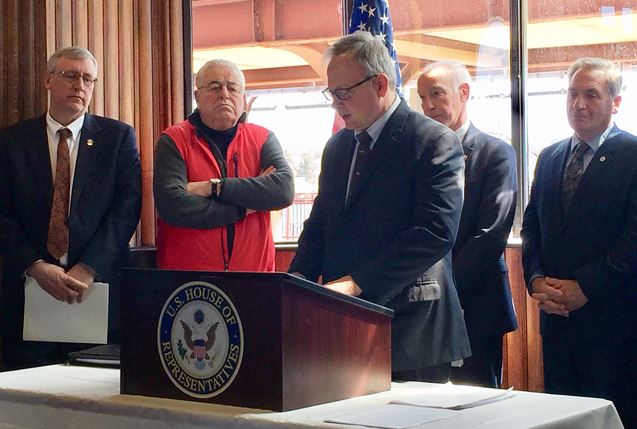 The Connecticut Port Authority and seven other Connecticut parties have filed a motion stating their intent to join together in a friend of the court brief (amicus) to support a decision by EPA to designate a 1.3 square nautical mile area south of New London, CT, as the approved site for the disposal of dredged materials in the eastern part of Long Island Sound.
The state of New York has challenged the EPA's designation of the site and is seeking to have it overturned by a federal district court in New York.
The EPA's decision was made after more than four years of study and review and input from the public, and was supported by the Connecticut Department of Energy and Environmental Protection.
The Port Authority plans to argue that the disposal of approved dredge material is vital to ensuring that waters remain open for commercial shippers and recreational boaters.
"Routine, predictable dredging of ports and harbors helps maintain the health of our maritime economy and our ecosystem. Dredging materials have been used to nourish beaches and undo damage caused by strong storms, weather patterns, and other forces," according to the Port Authority's statement.
"Dredging is crucial to keeping our waterways open for commercial shippers, recreational boaters, and fishermen," said Scott Bates, Chairman of the CT Port Authority.
"Depositing sediments in the eastern part of the Sound is critical to the long-term integrity of our ports and harbors. Alternative sites are much more costly and disruptive to the ecosystems in the Sound. New York is taking an unreasonable position that, over time, will in time be harmful to both Connecticut and the Sound."
Dredged materials are comprised mostly of silty, fine-grained sand – not contaminants. These sediments are tested for quality as part of state and federal permitting process and no sediments that fail to meet these standards are deposited at disposal sites, said the Port Authority.
The other Connecticut entities joining the Connecticut Port Authority in this amicus brief include:
Electric Boat Corporation;
Connecticut Marine Trades Association;
Cross Sound Ferry Services, Inc.;
Southeastern Connecticut Council of Governments;
Lower Connecticut River Valley Council of Governments;
South Central Region Council of Governments;
Western Connecticut Council of Governments.