Van Oord Celebrates 150th Anniversary with the Naming of the 1st LNG Vessel
With a two-day event on the quay of the Biesboschhaven Zuid harbour in Werkendam, Van Oord will launch its first LNG-powered vessel: the Werkendam.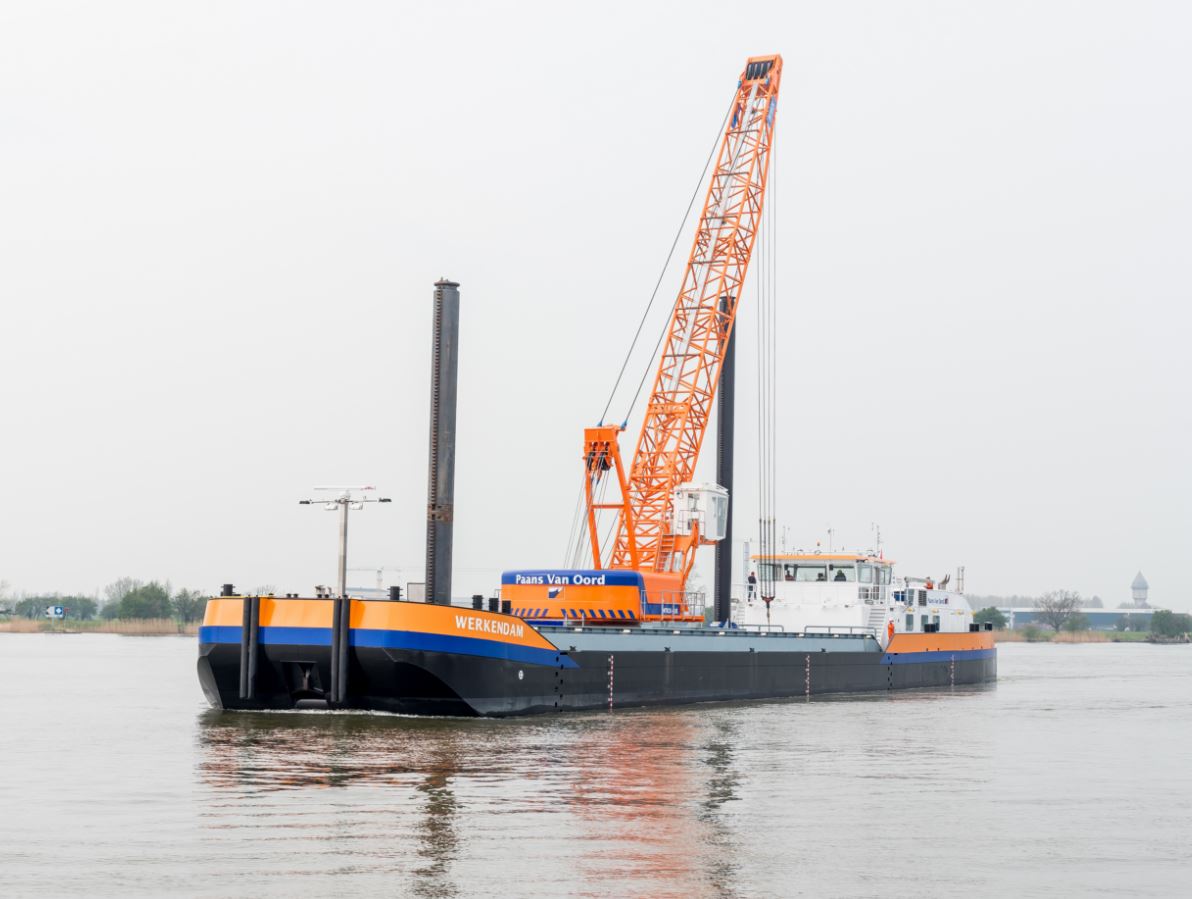 Because of Van Oord's 150th anniversary, this event is taking place in Werkendam, the cradle of the company.
On Friday 13 April, school children from the surrounding area are being given a guided tour of the new crane vessel. Business relations are also being welcomed on board during a special network meeting. On Saturday 14 April, the naming ceremony will be held. In the presence of guests and staff, the vessel will be named by Pia van Oord.
The Werkendam crane vessel is an exceptional part of the Van Oord fleet. It is the first LNG-powered vessel and is therefore the start of a new generation of dredging vessels.
The vessel is also special because of its name. The company has its roots in the Werkendam and Biesbosch regions. It grew over time and has now become an international marine contractor which is celebrating its 150th anniversary this year.
The Werkendam was built at the Neptune yard in Hardinxveld-Giessendam. The construction of the 68-meter-long and more than 11-meter-wide crane vessel took 12 months. The vessel is fully powered by LNG, with gas oil as a back-up.
The crane vessel will be used mainly for the execution of Dutch projects of the subsidiary Paans Van Oord. The first job for the Werkendam will be maintenance dredging and revetment works in the Rotterdam Europahaven.
Anniversary
In 2018, Van Oord is celebrating its 150th anniversary. The naming ceremony of the Werkendam is one of the festivities during the anniversary year. Pia van Oord will be naming the vessel on this occasion.
She is the wife of Govert van Oord, who is the grandson of forefather Govert van Oord, who, as an entrepreneur, laid the foundations of the current Van Oord in 1868. The Werkendam and Biesbosch regions were his working area.
To mark the 150th anniversary, a statue will be unveiled on Saturday 14 April on the Sasdijk dyke in Werkendam. This bronze statue of a local worker ("Griendwerker") has been created by artist Jaap Hartman.