Centenary Award for Skipton Scheme
Three schemes from a shortlist of 18 have been awarded for their excellence in civil engineering at the ICE Yorkshire and Humber Awards.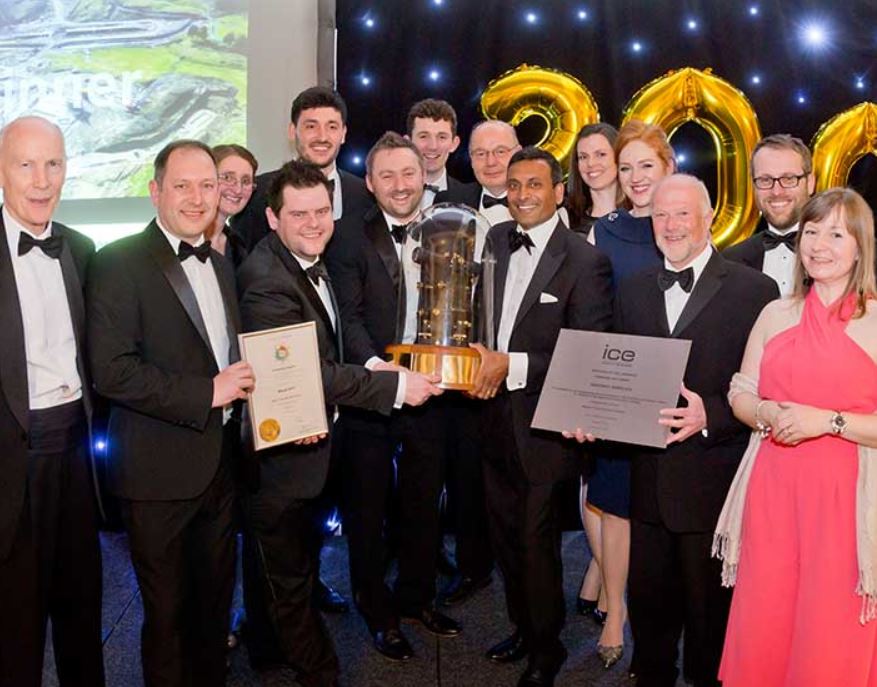 Among the awarded projects was the Skipton flood alleviation scheme, which won the Centenary Award.
Delivered by Arup on behalf of the Environment Agency, the £13.8m project was designed and built to protect the North Yorkshire town from a 1-in-100 year flood event, consisting of 2 new dams which stores flood water for release after a storm passes, in addition to flood walls at 3 locations in the town centre.
According to the Institution of Civil Engineers (ICE), reasons for nomination included 'a 1-in-100 year standard of protection to 378 homes and at least 165 businesses, with the re-classification of 24.5 hectares of greenfield land in the south Skipton area.
The annual ceremony took place at the Majestic Hotel in Harrogate, where guest of honor, ICE President, Professor Lord Robert Mair presented the awards.