Van Oord's Dredger Geopotes 15 Busy in the North Sea
Van Oord's trailing suction hopper dredger Geopotes 15 yesterday started beach replenishment project along the coast of Texel, the Netherlands.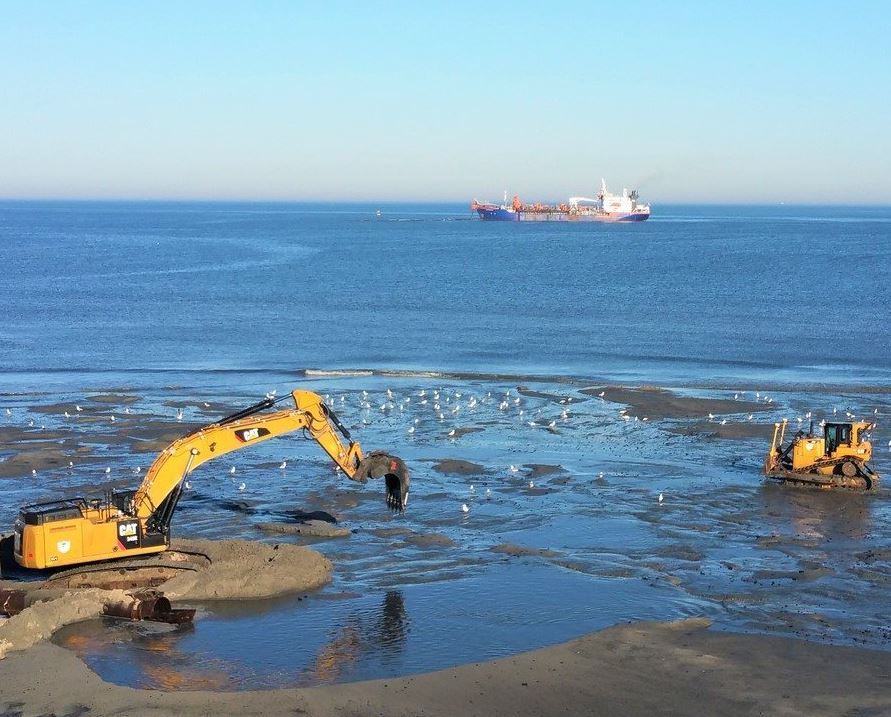 RWS, the Dutch public works agency, contracted Van Oord in spring 2018 to maintain the coasts of the Wadden Islands Texel, Ameland and Vlieland.
Beach replenishment will stabilize the basic coastline and guarantee safety along the coast.
The projects are part of the Netherlands' Coastline Care program, intended to reinforce the Dutch coast with regular deposits of sand. The North Sea coast of the Wadden Islands is suffering serious erosion at several locations. New sand helps stabilize the coast and promotes sand accretion. A further advantage is that leisure visitors and tourists can once again enjoy the Wadden Islands' wide, popular beaches, reported Van Oord.
According to the company, trailing suction hopper dredger Geopotes 15 will be pumping approximately 1 million cubic meters of sand onto Texel's beaches. It will finish the job before the summer of 2018 so that the beach is ready for the start of the busy tourist season.
The work on Ameland and Vlieland involves both beach replenishment and foreshore suppletion. Van Oord will once again deploy trailing suction hopper dredgers to deposit a total of about 8 million cubic meters of sand. The work will take place between 2018 (Vlieland) and the end of 2020.