Government of Canada Invests in Anse-Bleue Harbor
The Government of Canada yesterday announced maintenance and repairs to Anse-Bleue Harbor aimed to improve services and benefit the local economy.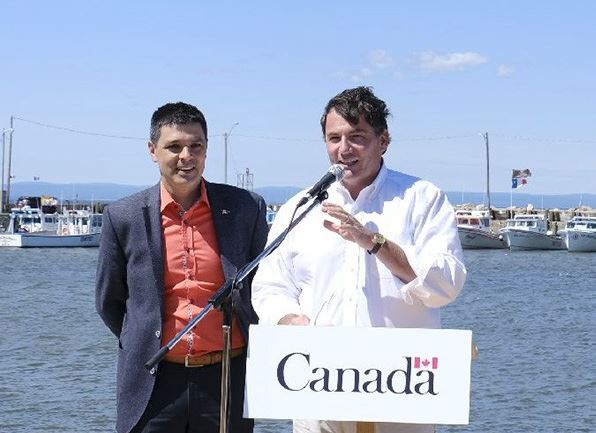 The Honorable Dominic LeBlanc, Minister of Fisheries, Oceans and the Canadian Coast Guard, and Serge Cormier, Member of Parliament for Acadie-Bathurst, unveiled plans for the construction of a new containment cell to house materials dredged from the harbor.
Maintenance in the form of capital basin dredging was also announced to increase the navigable area and provide additional berthing space within the basin.
Other maintenance will include the removal of a large mound of sediment material from past dredging operations planned for this year.
Preliminary work is set to begin in fall 2018, with construction on the containment cell expected to begin in fall 2019.
The new containment cell will be designed to accommodate the dredge sediment quantities from the capital basin dredging and maintenance dredging activities for the next 15-20 years.
Coastal communities across Canada are supported by small craft harbors that provide the commercial fishing industry with safe and accessible facilities, according to the latest Government's announcement.
With approximately 44,000 Canadians employed in this sector, the Government of Canada is making investments to renew its network of small craft harbors and work with municipalities and other stakeholders where investments and divestitures can enhance local communities.