Team Van Oord: CIEEM Commends Rugeley Flood Scheme
The Chartered Institute of Ecology and Environmental Management (CIEEM) Awards – which were presented in London on 21 June – recognize projects that have had a major impact in terms of benefiting nature.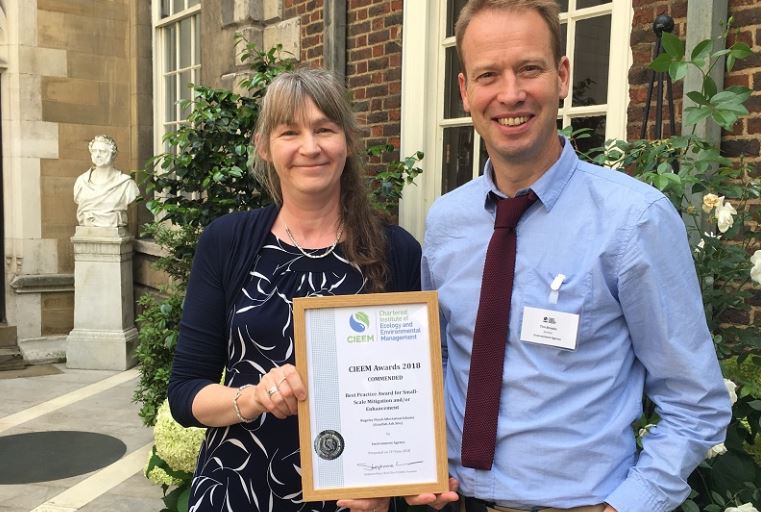 The Rugeley scheme, carried out by Team Van Oord on behalf of the Environment Agency, was highly commended in the Best Practice Award for Small Scale Mitigation and/or Enhancement category – a new award for 2018.
Completed at the end of 2017, the flood alleviation scheme has helped reduce flood risk to more than 114 residential and 157 commercial properties in Rugeley. The scheme also forms an integral part of the local council's plans to regenerate the town center.
The Rugeley Flood Alleviation Scheme was officially opened in December 2017.
2018 is the third time in the past four years that a scheme carried out by Team Van Oord, or one of its partners, has been shortlisted for a CIEEM award.