USACE to Fund PortMiami Feasibility Study
The Miami-Dade County announced recently that the Army Corps 2018 Work Plan includes a $556,250 allocation for the start of a feasibility study for the Miami Harbor Safety and Navigational Channel Improvements Program at PortMiami.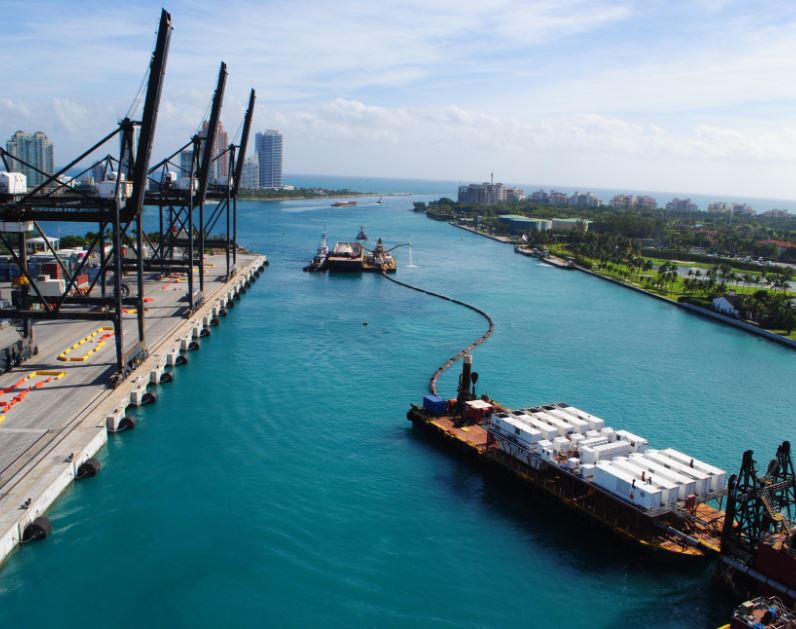 According to the County, once completed, these channel improvements will allow continued economic growth for Miami-Dade County and the State of Florida.
Additional revenues are projected to be approximately $30-$50 million annually. Safety and navigational enhancements will also enable the Port to accommodate 14,000 TEU cargo vessels calling on the East Coast, reported the County.
"We thank the U.S. Army Corps of Engineers and appreciate the support of our U.S. Senators and Miami-Dade Congressional Delegation for this important allocation," said Miami-Dade County Mayor Carlos A. Gimenez. "In order to expand the economic significance of PortMiami, sustained investments in infrastructure are critical. The stronger we are economically, the more resilient Miami-Dade County can be as a community."
"Our seaport is a vital economic engine for not only Miami-Dade County, but all of South Florida, and its continued growth represents thousands of jobs and increased opportunities for our community," said the Chairwoman of the Trade and Tourism Committee Rebeca Sosa.
"PortMiami is committed to growing the business," said Port Director Juan M. Kuryla. "As the port continues to increase its capacity, this feasibility study for the Miami Harbor Safety and Navigational Channel Improvements Program, is another important step to further serve our current customers and respond effectively to the next generation of cruise and cargo business."