PHOTO: IHC Beaver Delivered to Manila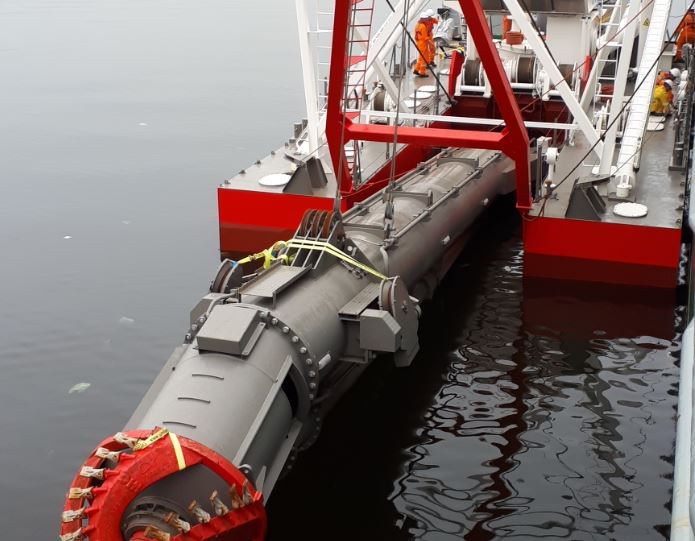 Last week, Royal IHC delivered a brand new IHC Beaver 50 cutter suction dredger with a workboat DMC1200 to PrimeBMD Philippines.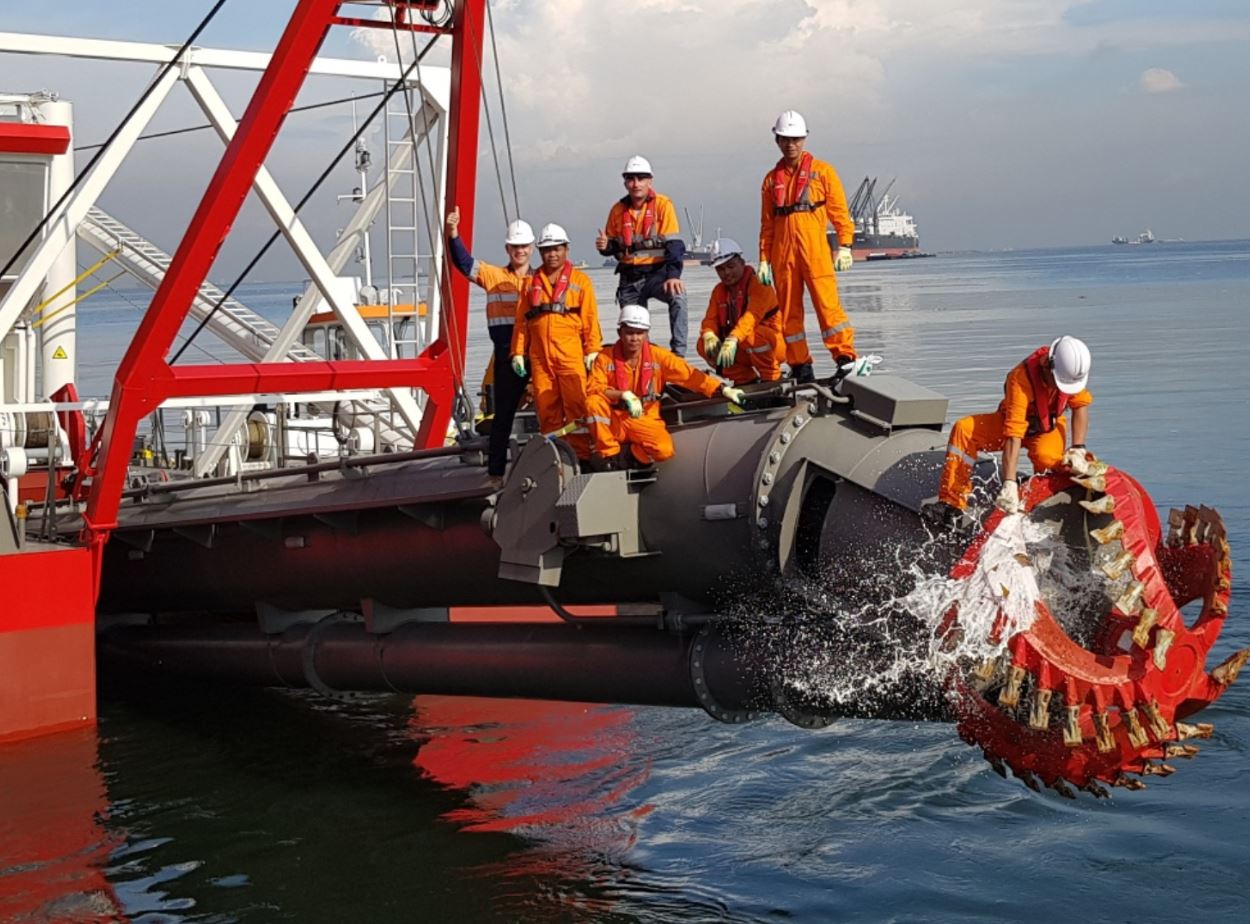 According to PrimeBMD, the new Beaver is equipped with anchor booms and spud carriage.
PrimeBMD, a new player in South East Asian dredge market, recently won a contract by ICTSI for maintenance dredging of the Manila International Container Terminal.
The IHC Beaver 50 cutter suction dredger – equipped with state-of-the-art technology – is reliable, fuel efficient, has low maintenance costs and is extremely productive at all dredging depths. To date, Royal IHC has supplied more than 800 of these standard cutter suction dredgers worldwide.