Chesapeake Bay Projects Discussed in Washington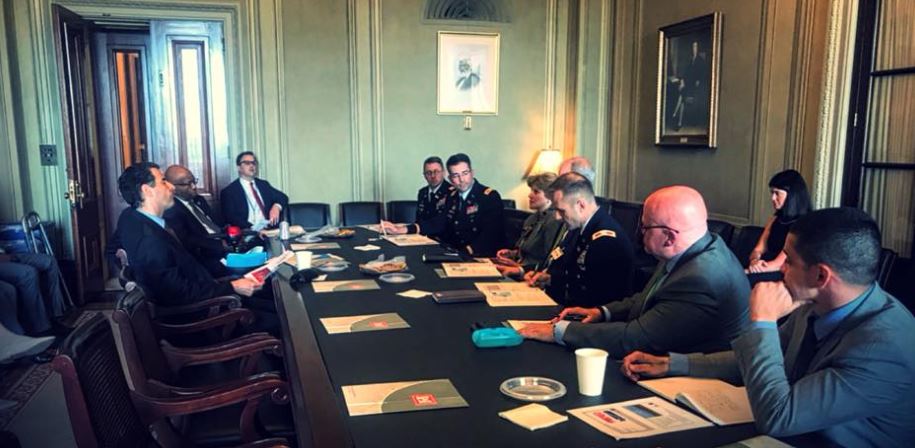 USACE's Baltimore District Commander Col. Ed Chamberlayne, incoming Commander Col. John Litz and other District team members met with Representative Elijah E. Cummings and Congressman John Sarbanes earlier this week to discuss key programs and projects in support to the region and Chesapeake Bay.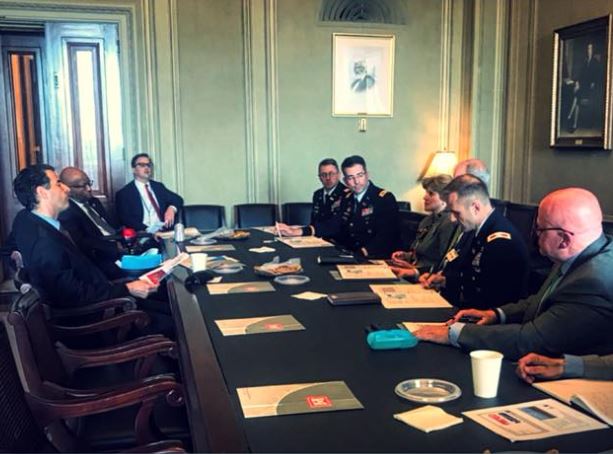 During a briefing at the U.S. Capitol in Washington, they discussed:
dredging the Baltimore Harbor and other channels to ensure safe navigation;
the beneficial use of clean dredge material to restore Poplar and Mid-Bay islands;
oyster restoration;
the Chesapeake Bay Comprehensive Plan that will aid in meeting the Chesapeake Bay Watershed Agreement goals.
USACE's Baltimore District recently received additional funding to dredge the Ocean City Inlet, reduce flood risk in New York, expand Poplar Island and begin design work at Mid-Bay Island.
This funding is through the 2018 Work Plan for the Army Civil Works Program, which is Congressionally-authorized funding specifically for USACE in addition to funding outlined in the 2018 Administration's Budget.