$2.1 Billion for the Sacramento District Projects
The U.S. Army Corps of Engineers announced recently supplemental funding for five Sacramento District projects, totaling an investment of more than $2.1 billion in flood risk management efforts.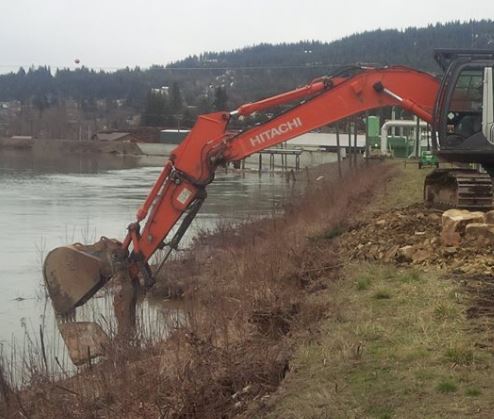 Sacramento District projects funded with supplemental appropriations include flood risk management upgrades on the American and Sacramento rivers in Sacramento, dam remediation at Isabella Lake, reservoir enlargement at Success Lake, levee improvements on the Marysville Ring Levee, and continued upgrades at Folsom Dam.
In February 2018, Congress appropriated $17.398 billion for civil works projects through Public Law 115-123 to fund short-term repair projects and long-term disaster recovery projects.
Thirty-three states and three territories met eligibility requirements by having two or more flood-related major disaster declarations from 2014 to 2017.
"In providing the current working estimates of funds required to fully fund these studies and construction projects, the Corps' is showing its commitment to "moving dirt" and, more importantly, to completing studies and construction," said R.D. James, assistant secretary of the Army for civil works.
The following projects were funded through the Fiscal Year 2018 supplemental appropriations:
American River Common Features flood risk reduction: $1.565 billion;
Isbella Dam Safety Modification Project: $258.2 million;
Folsom Dam raise project: $216.5 million;
Success Reservoir Enlargement Project: $74 million;
Marysville Ring Levee improvements: $13.586 million.