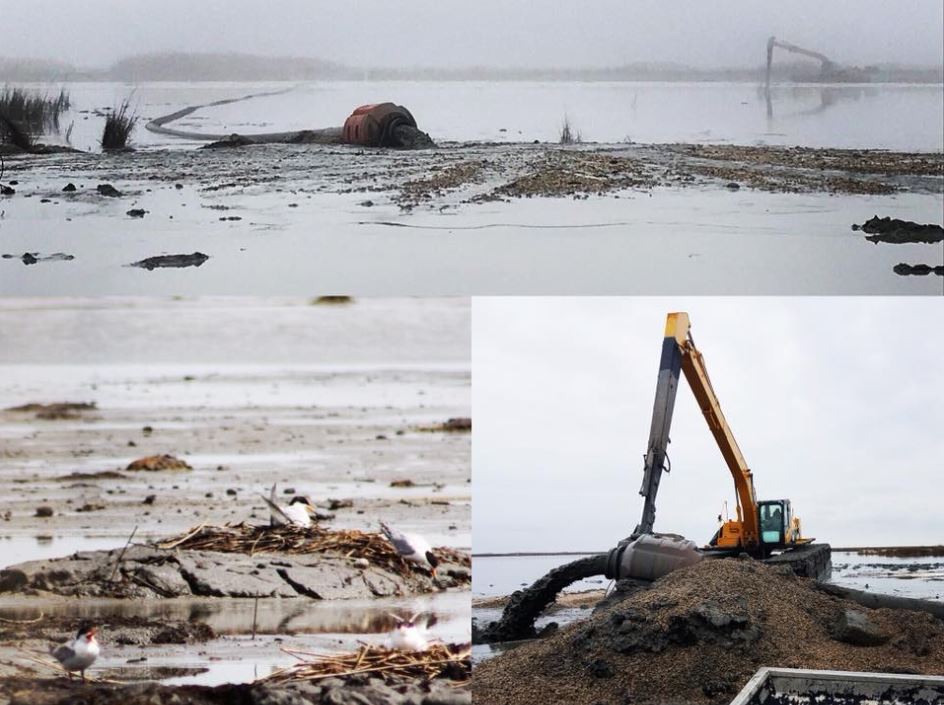 Louisiana Coastal Protection and Restoration Authority has just released an interesting photo of the Cameron-Creole Marsh Creation project.
The $27.1 million Cameron-Creole Watershed Grand Bayou Marsh Creation project is located in the Calcasieu-Sabine Basin in Cameron Parish, Louisiana.
Using dredged sediment from Calcasieu Lake, this project will restore 609 acres and nourish 7 acres of degraded brackish marsh.
Funded by a partnership of CPRA and the U.S. Fish & Wildlife Service (USFWS) through CWPPRA, material will be dredged from Calcasieu Lake to restore a degraded part of the ecosystem to benefit fish and wildlife resources in the brackish marsh system.
The project is under construction and already providing nesting bird habitat.
Photo: Image source: CPRA
Related news
List of related news articles