Milestone Fiscal Year for South Carolina Ports Authority
South Carolina Ports Authority (SCPA) said in its latest release that they achieved strong performance across multiple business segments in fiscal year 2018, accomplishing new records for monthly and annual container volumes as well as progress of key capital projects.
"SCPA had an ambitious growth plan for the 2018 fiscal year, and our progress across all business segments is a true accomplishment," said SCPA president and CEO Jim Newsome.
"Growth of 3 percent in FY2018 on the heels of 10 percent growth last fiscal year reflects broad-based expansion of the port's cargo base as well as strong operational performance of our port. Our container volume growth is further driven by the upsizing of vessels, with 18 of SCPA's 26 weekly container services utilizing neo-Panamax ships."
Terminal Modernization and Capacity
In addition to volume growth, SCPA achieved significant progress of key projects in FY2018.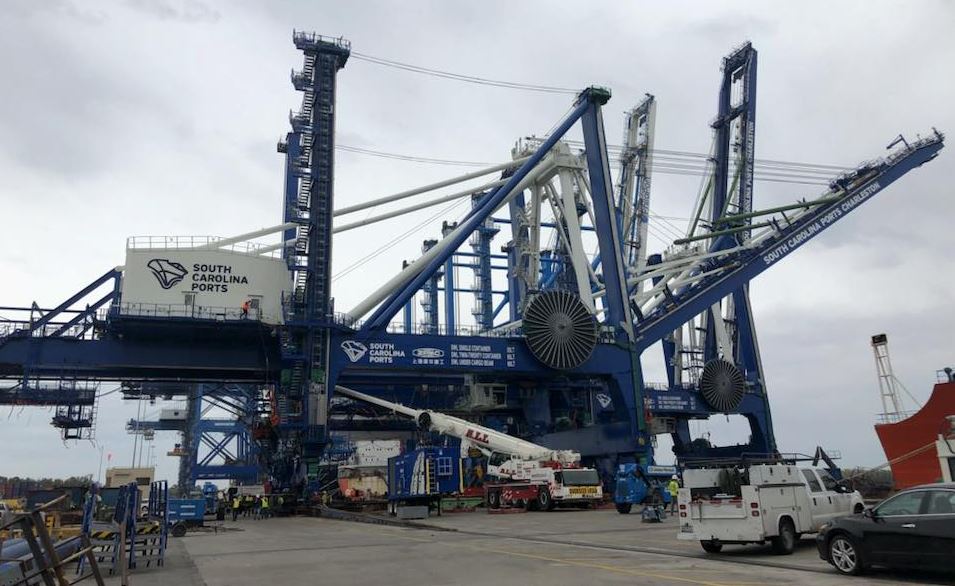 The nearly three-year effort to strengthen and refurbish the Wando Welch Terminal wharf will be completed on July 23, when all three terminal berths return to normal operations in conjunction with the commissioning of the terminal's sixth ship-to-shore (STS) crane with 155 feet of lift height.
By the end of the year, two additional cranes of the same size will become operational, with one additional crane to be delivered in late 2019, for the efficient handling of two 13,000 TEU or larger vessels simultaneously.
A $370 million project underway at the Wando Terminal will increase capacity by 700,000 TEUs by the end of 2019.
Upon completion, the terminal will offer 13 STS cranes, including nine cranes with 155 feet of lift height; 62 rubber-tired gantry cranes and 23 empty handlers; 3,800 feet of wharf, capable of handling three neo-Panamax ships; an enhanced traffic pattern and 40 gates, including 27 inbound and 13 outbound, for continued efficiency and low turn times; and a new 35-acre chassis yard for the proposed Southern States Chassis Pool.
Charleston Harbor Deepening
Construction on the Charleston Harbor Deepening Project to 52 feet, which began in February, is well underway with three Great Lakes Dock and Dredge Company dredges currently at work in the Entrance Channel.
The next construction contract will be awarded in the fall for dredging the harbor to the Wando Terminal.
This contract will include widening the turning basin to 1,850 feet, a benefit that will be realized prior to the slated completion of this construction phase in March 2021.