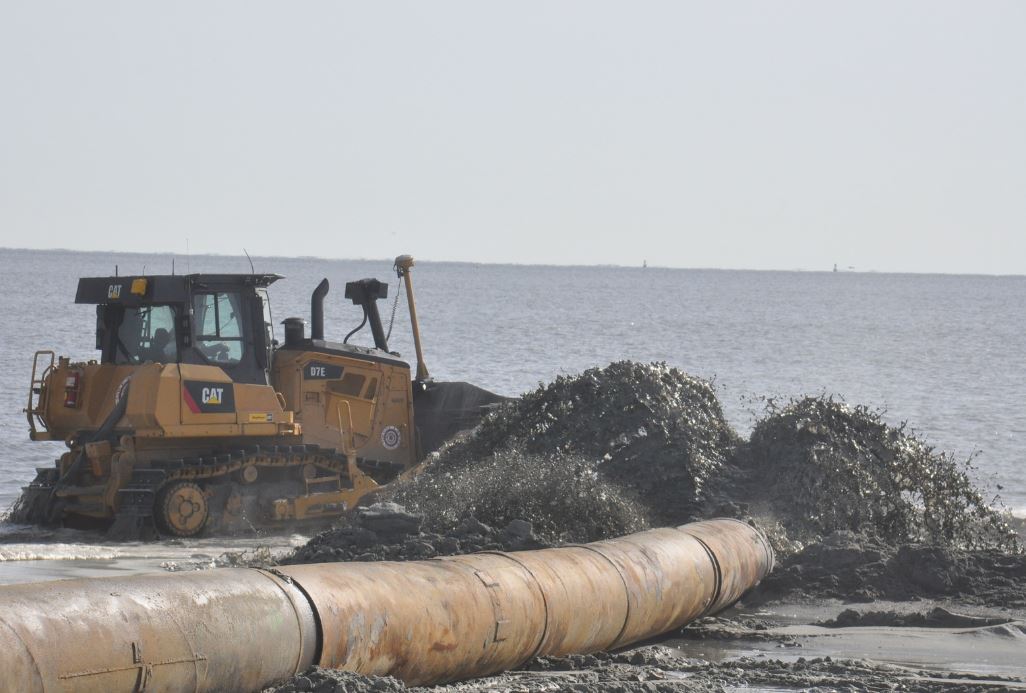 The U.S. Army Corps of Engineers, Savannah District, said in their latest release that they have received additional funds through a supplemental congressional appropriation. 
This means that the Savannah harbor will receive an additional $26.6 million for:
repairs to Dredged Material Containment Area Dikes;
the Corps' depot facility on the river;
water control structures in the Savannah National Wildlife Refuge;
dredging to remove shoaling in the harbor.
The repairs are necessary to address damages from Hurricanes Matthew and Irma in recent years, said USACE.
Tybee Island will receive $13 million for a completely Federally-funded beach renourishment of the beach to restore storm protection. The funds are part of the Bipartisan Budget Act of 2018.
The money for Tybee Island will fund a shoreline protection project to reduce the damage to this community from Atlantic storms.
In addition, Georgia's Brunswick harbor and the Georgia section of the Atlantic Intracoastal Waterway (AIWW) were also included in the law at an amount not yet fully determined. The funds will be used to dredge shoaling in Brunswick Harbor and to dredge shoaling at shallow areas along the AIWW.
"This funding shows the commitment Congress and the Corps of Engineers continues to make for the benefit and safety of the people along the Georgia coast," Col. Daniel H. Hibner, Commander of the Savannah District, said. "We look forward to completing these projects."
These Georgia projects are part of the additional work that the Corps of Engineers Headquarters announced as plans to accomplish disaster recovery in the Bipartisan Budget Act of 2018, signed into law February 9, 2018.
Approximately $17.398 billion was provided for disaster recovery across the country, USACE said.
Related news
List of related news articles