Fenwick Island Beach Replenishment in Full Swing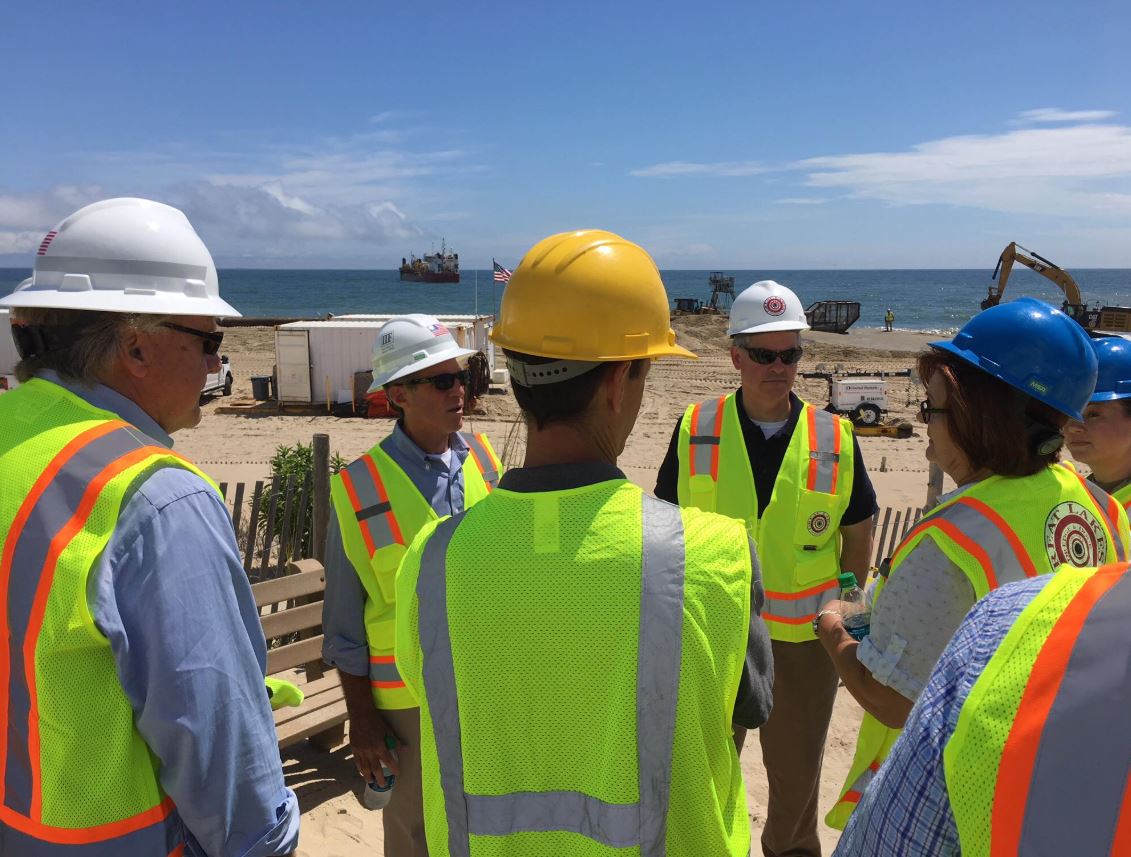 Delaware Governor John Carney, DNREC Secretary Shawn M. Garvin and the Army Corps' Philadelphia District Commander Lt. Colonel Kristen N. Dahle visited recently Fenwick Island to get an update on the beach replenishment project that started last week.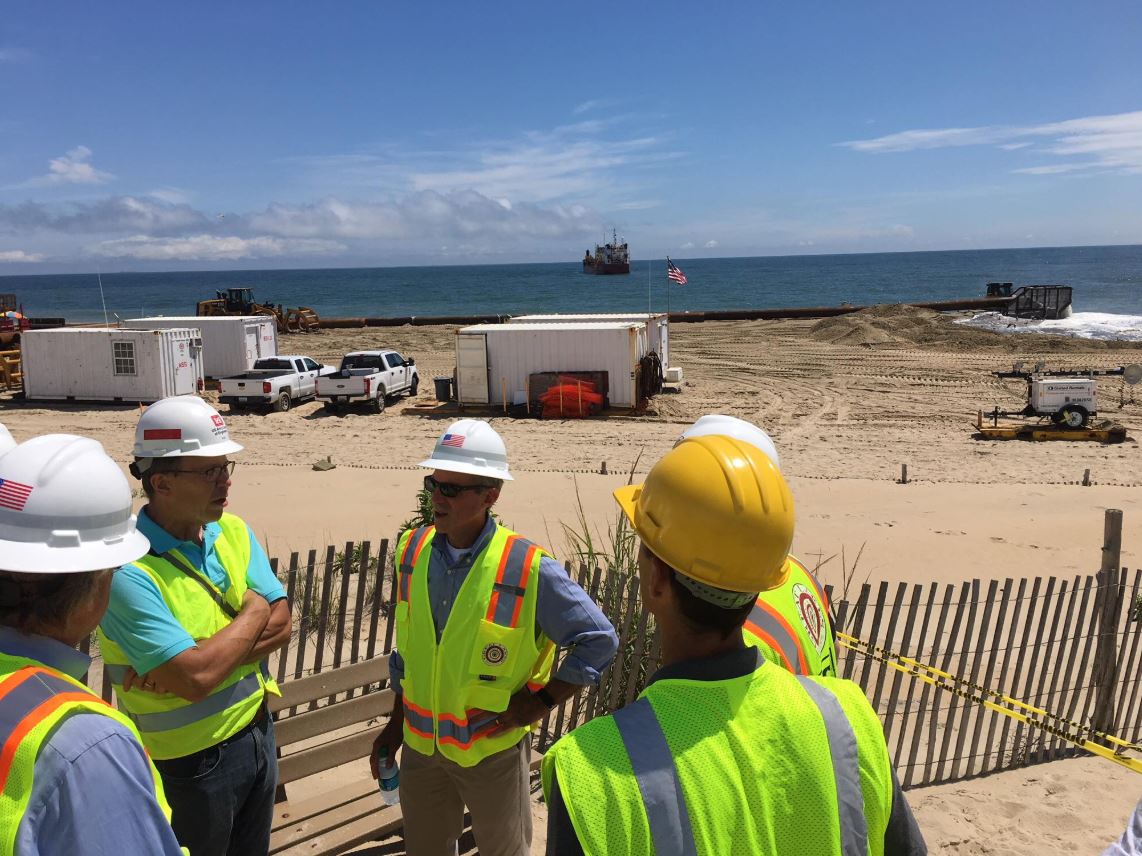 Earlier this year, the Corps awarded a $19.2 million contract to Great Lakes Dredge and Dock Company (GLDD) to dredge 1.2 million cubic yards of sand that will be used to fortify the beaches and dune system in Bethany, South Bethany and Fenwick Island.
The Fenwick Island part of the project includes placing about 278,000 cubic yards of sand on the beach and repair dune crossovers.
The contractor is pumping sand through a series of pipes onto the beach at Fenwick Island, after which it will be graded into a dune and berm template designed to reduce potential damages to infrastructure, businesses and homes.
According to the Corps, GLDD's hopper dredgers Dodge Island and Padre Island will be used to complete work. The dredgers will work in tandem from a pipe landing (typically in the middle of a community and then first work north or south and then flip and work in the other direction).
Weather permitting, the project should wrap up in less than 13 days.