Spotlight on Louisiana Coastal Restoration Plans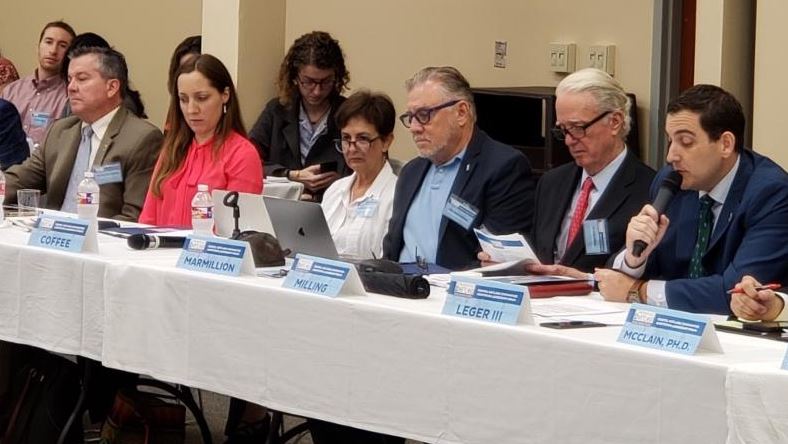 At the yesterday's Coastal Wetland Communities Adaptation Leadership Forum at Nicholls State University a recurring theme emerged – Louisiana's coastal communities will survive the rising tide as local governments have taken extraordinary measures to save the state's disappearing coastline.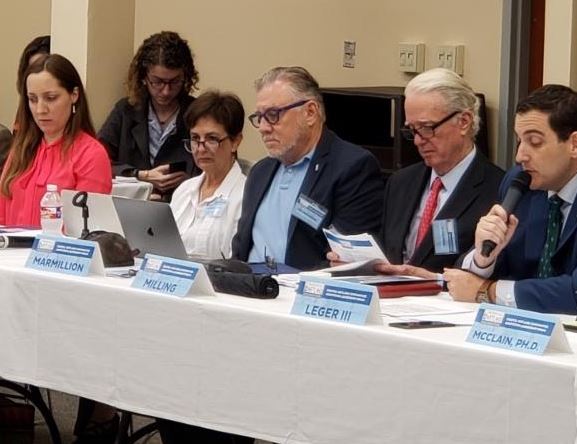 During the event, hosted by the America's WETLAND Foundation (AWF), Terrebonne Parish President Gordon Dove and Terrebonne Levee and Conservation District Executive Director Reggie Dupre, Jr. told the 75 participating coastal leaders how almost $1 billion in locally led restoration projects were made possible because the people of Terrebonne and Lafourche Parish voted to tax themselves and partner with the state, finding innovative solutions to save their land.
Dr. Robert Twilley, executive director of Louisiana Sea Grant, reminded participants about a report done ten years ago that is most relevant today: "This is not about bouncing back but about bouncing forward. It's about integrating aggressive risk reduction methods, not into just levees, but also within the community's programs. Now every community will want a 'Morganza-to-the-Gulf ' when the next big storm hits."
Chip Kline, Chair of the Louisiana Coastal Protection and Restoration Authority (CPRA), pointed out the federal government has been slow to move some hurricane protection projects forward. The Morganza-to-the-Gulf project was authorized in 1992 to provide hurricane protection for Terrebonne and Lafourche parishes.
"But not a single dime has been spent by the federal government on this project, and that's not acceptable," Kline noted.
Kline also said that the time is right for private companies to play a role in coastal restoration, not only in partnership with the state, and commended the America's WETLAND Foundation for proposing an inventory of privately funded restoration initiatives designed consistent with the state's coastal master plan.