PHOTO: Damen's DOP200 Busy in Brunei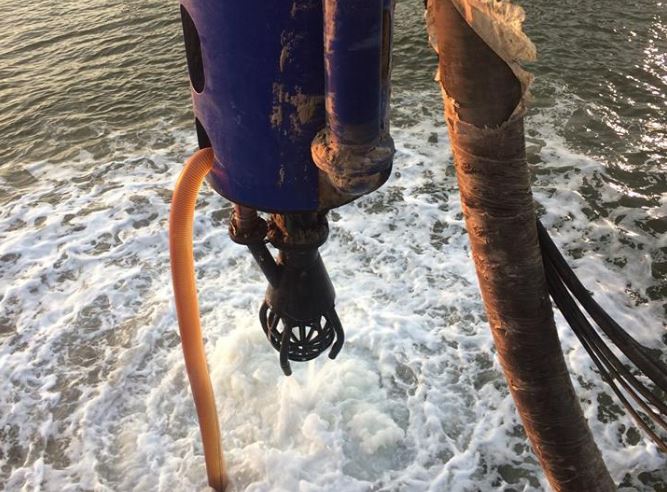 A Damen's DOP200 was recently used on a harbor deepening job in Bandar Seri Begawan of Brunei.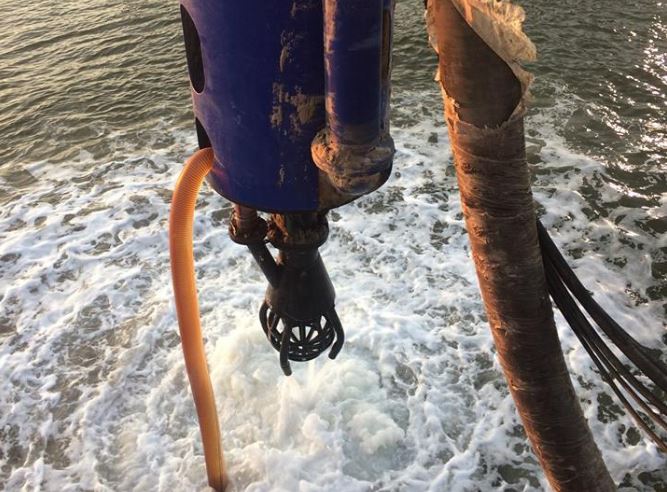 During the project, the harbor was dredged to a max dredging depth of –11m.
"The DOP200 did the job mounted on a SANYI excavator. A long stick was integrated in the excavator's boom, reaching the required dredging depth easily," said Damen in its announcement.
The contractor, Jiangsu Tianyu Construction Group, placed the dredge unit on a work vessel for practical relocation around the harbor.