Boskalis Reduces CO2 Emissions by Using Sustainable Biofuel
Royal Boskalis Westminster N.V. said in its latest announcement that their large trailing suction hopper dredger (TSHD) Prins der Nederlanden is now powered by a biofuel blend, resulting in a substantial CO2 reduction.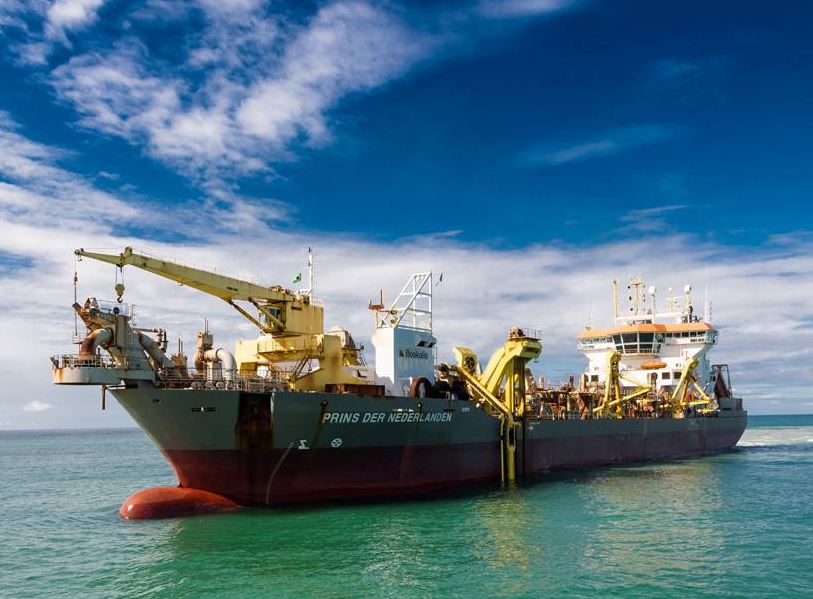 According to the release, Boskalis will also use a biofuel blend on the project to install the export cable to the Borssele offshore wind farm resulting in a more sustainable realization of this renewable energy project.
The Borssele Alpha project is being executed on behalf of TenneT and is aimed at connecting the Borssele offshore grid with the Dutch high-voltage grid.
During this project Boskalis will run its vessels on a biofuel blend of up to 30 per cent.
Using biofuel is one aspect of the 'Boskalis on Bio' program, for which the company recently signed a long-term partnership with biofuel supplier GoodFuels.
The program is aimed at achieving a 35% reduction in the CO2 emitted by the Boskalis fleet and equipment in the Netherlands in the next five years.
On the Marker Wadden project, Boskalis performed dredging work for six months using a B50 biofuel blend, consisting of 50% residual products from the paper industry which also resulted in a huge reduction in CO2.
Boskalis now uses this fuel to power not just its vessels but also its dry earthmoving equipment and trucks in the Netherlands.