Berry's Creek Cleanup Plan Moves Ahead
The U.S. Environmental Protection Agency (EPA) yesterday announced the selected cleanup plan to remove mercury, PCBs, and chromium contamination from the Berry's Creek Study Area, which is part of the Ventron/Velsicol Superfund site in Bergen County.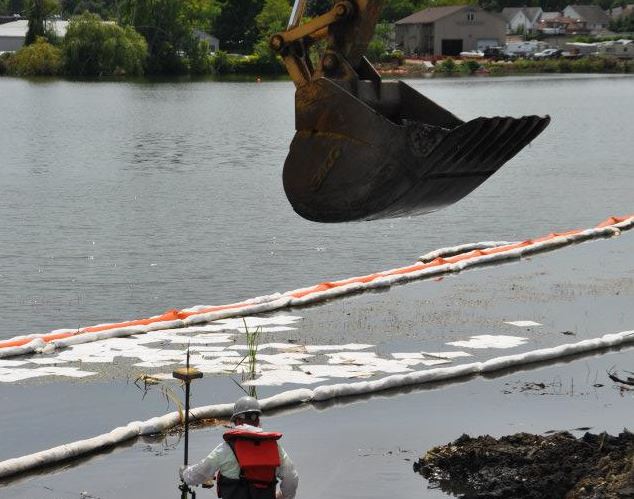 Acting EPA Administrator, Andrew Wheeler, signed off on the cleanup plan on September 25.
At yesterday's event in Moonachie, New Jersey, EPA Regional Administrator Pete Lopez was joined by New Jersey Department of Environmental Protection (NJDEP) Acting Associate Commissioner for Policy Katrina Angarone to highlight this major milestone in the Berry's Creek recovery.
"This cleanup plan represents significant environmental progress for the people of New Jersey and the restoration of water bodies and land impacted by the contamination," said Wheeler. "Under President Trump, the Superfund Program is a top EPA priority, and we are making great progress expediting sites through the entire remediation process and returning them back to safe and productive use."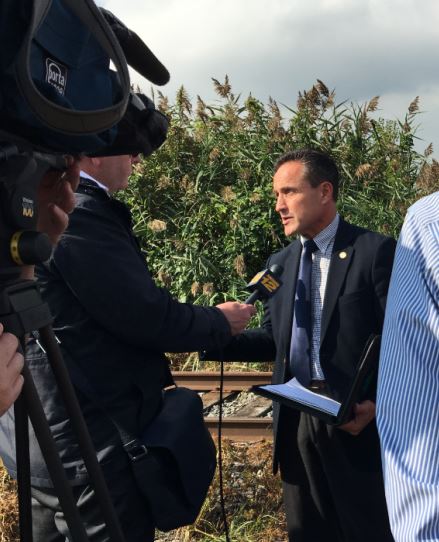 "EPA is moving forward with a smart and scientifically sound approach to clean up the contamination responsible for the greatest risks to the environment and which threaten other areas of Berry's Creek," said Pete Lopez, EPA Regional Administrator. "The New Jersey Meadowlands have suffered environmental degradation for decades and it is past time to take action that will put the Berry's Creek area on the path to recovery."
Berry's Creek is a tributary to the Hackensack River traveling through Carlstadt, East Rutherford, Lyndhurst, Moonachie, Rutherford, Teterboro, and Wood-Ridge, and includes approximately six miles of waterway, tributaries to the creek, and approximately 750 acres of marshes.
The major contaminants in the Berry's Creek Study Area are mercury, methyl mercury, PCBs, and chromium, which are at high levels in the water and sediment. The areas selected for this cleanup address a major portion of the contamination within Berry's Creek, which act as a source of contamination to the other areas of the site, as well as to animal life.
Background
The cleanup plan includes bank-to-bank removal of sediment down to two feet in portions of the creek with backfilling and capping equal to the depth removed.
It also includes the excavation and capping of approximately 27 acres in Upper Peach Island Creek marsh, where some of the highest surface concentrations of contaminants were found. Further, a demonstration project will be conducted on several acres of marsh to provide information on the effectiveness of the cleanup and provide information for future decisions.
The cleanup plan is sensitive to ongoing flood mitigation efforts in the Meadowlands and EPA coordinates regularly with the NJ Rebuild by Design project team.
The Agency expects that the estimated $332 million proposed cleanup would be conducted and paid for by a group of potentially responsible parties for the contamination, with oversight by the EPA.