VIDEO: CEDA President Talks on the Dredging for Sustainable Infrastructure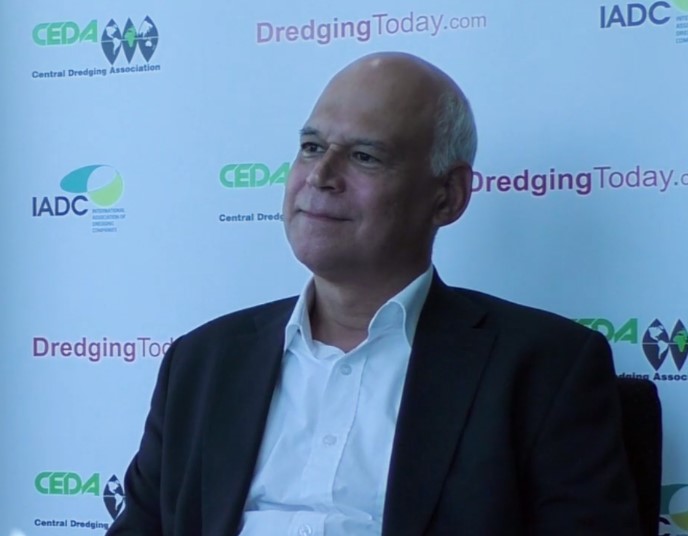 In an effort to proactively support the upcoming CEDA-IADC Dredging for Sustainable Infrastructure Conference, Dredging Today recently met with the President of Central Dredging Association Mr Polite Laboyrie (Witteveen + Bos) and asked him a couple of questions about this unique event.
The event – taking place on November 19-20th at the Beurs van Berlage in Amsterdam – will celebrate the launch of the guidebook 'Dredging for Sustainable Infrastructure'.
Mr Polite Laboyrie, one of the editors of the Dredging for Sustainable Infrastructure, explained this one-of-a-kind publication as a "from the community for the community book".
According to him, this guidebook is unique because it is made by and also for all parties involved in infrastructure projects where dredging is needed, including clients, contractors, consultants, institutes, universities, legislators, etc.
"This makes it unique and also reflects the present day best practice in realizing dredging projects," continued Mr Polite Laboyrie. "Sharing the knowledge is the best thing you can do. So in that way, you don't invent the wheel, but you really use all the knowledge that is available."
Mr Polite Laboyrie also added that professionals who attend the conference are going to experience what is in the book and what it mean to use the elements, the key enablers, the methods, the system and what helps to make the difference.