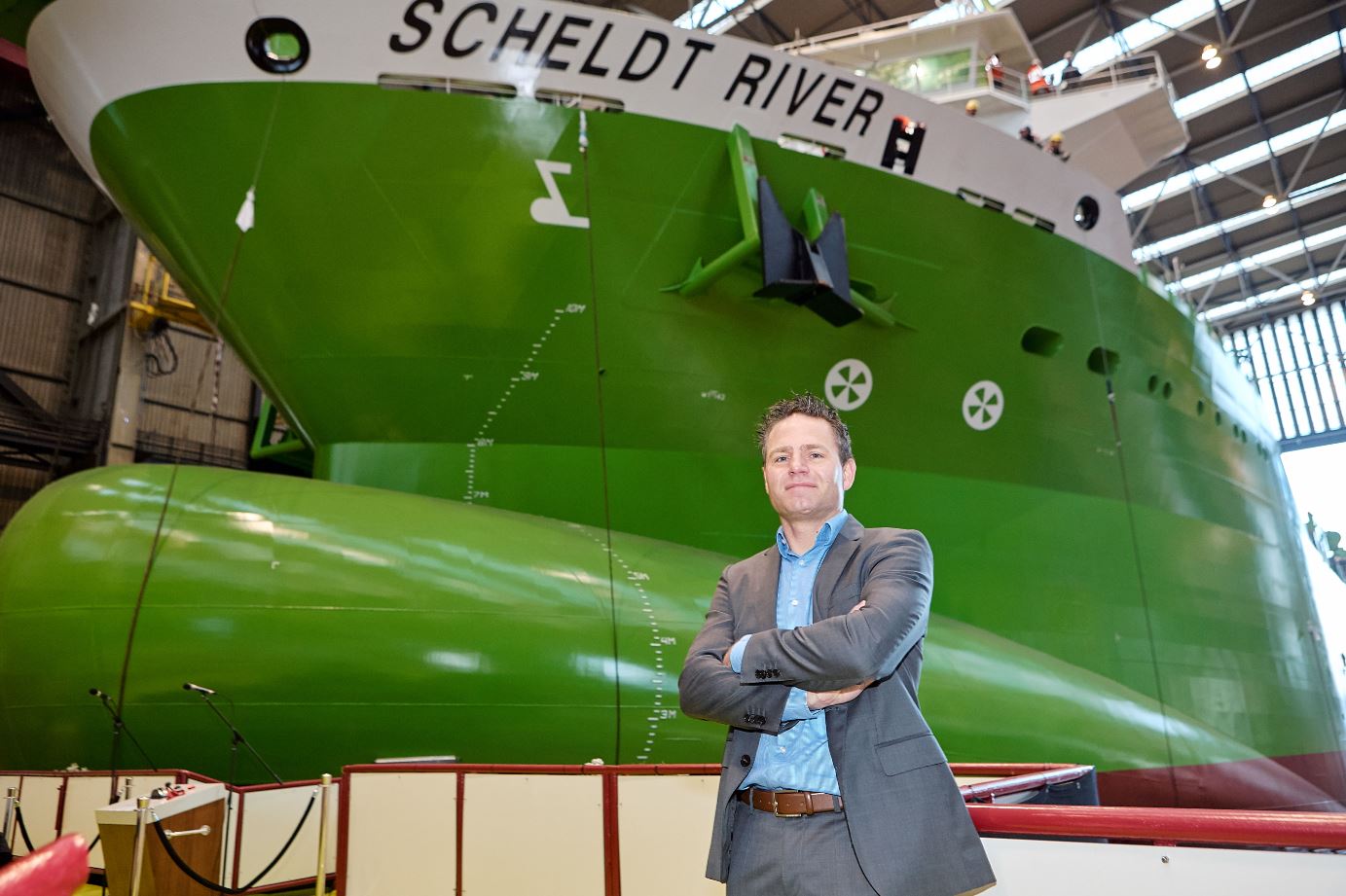 As the CEDA-IADC Dredging for Sustainable Infrastructure Conference is approaching very fast, we took an opportunity to speak with Mr. Erik van der Blom, Manager Development and Innovation at the conference's gold sponsor – Royal IHC.
In this interview, Mr. van der Blom revealed his expectations of the event, introduced the latest developments at Royal IHC and his vision of the dredging community's future.
The event will also celebrate the launch of the 'Dredging for Sustainable Infrastructure' publication.
DT: The CEDA-IADC Dredging for Sustainable Infrastructure Conference is set to take place on November 19th and 20th in the heart of Amsterdam – the Beurs van Berlag. What are your expectations of this conference?
Mr. van der Blom: I expect a vibrant and interactive conference around the theme Sustainability in Dredging. I also expect that many relevant aspects related to sustainable dredging will be discussed during the presentations and interactive sessions, and of course, the presentation of the new book 'Dredging for Sustainable Infrastructure'.
The book is an impressive result of the joint effort between CEDA and IADC in which many people have put a lot of hard work in.
DT: The main theme of this conference is Dredging for Sustainable Infrastructure. In your opinion, what makes a dredging project sustainable?
Mr. van der Blom: Representing Royal IHC, I will first of all look at this from the perspective of the equipment that is needed in dredging projects.
In order to become sustainable, the environmental footprint of equipment needs to be minimized. In practice this means minimizing harmful exhaust gas emissions, minimizing turbidity and minimizing sound emissions both above water and under water. It also means a continuous focus on increasing the efficiency of equipment and dredging operations.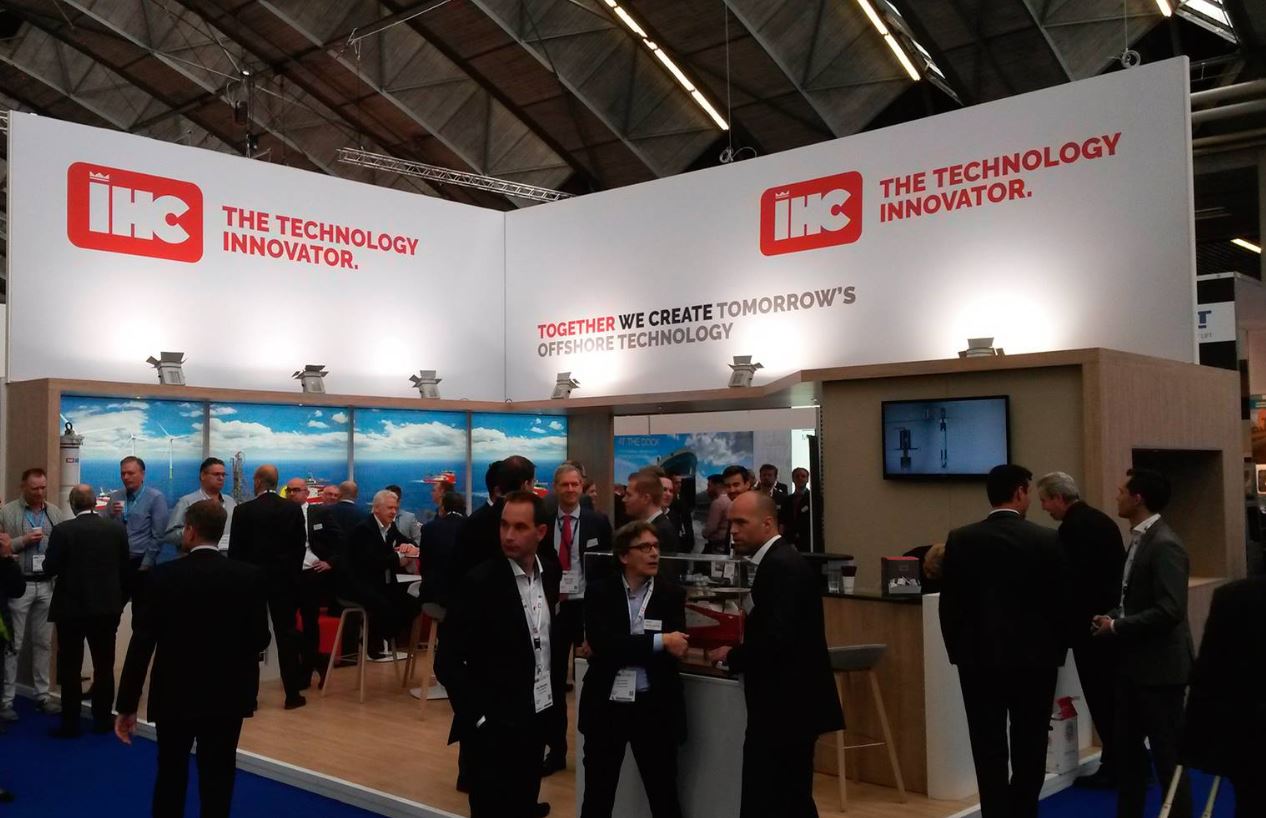 Sustainability is an important driver for our innovation, for example with the development of LNG fueled hopper dredgers, but nowadays also with a focus in our research on alternative fuels and clean energy sources.
Equipment is, however, not the only factor that makes a dredging project sustainable. It is much broader than that and it starts already at the planning of a new dredging project. In its design phase a dredging project can be optimized from a sustainability point of view, for example by re-using dredged material beneficially, by minimizing transport distances and by incorporating the forces of nature.
DT: One of the event's topics will include assessing and managing sustainability in relation to dredging. Where's Royal IHC standing on this?
Mr. van der Blom: We have been using Life Cycle Assessments for quite some years now to assess and compare different solutions. With Life Cycle Assessments a large range of environmental aspects can be assessed and compared using a standardized methodology.
Apart from this we are also committed to test and measure new innovations in operational conditions in order to determine the actual gains in for example fuel reduction, emission reduction or increase in efficiency.
DT: Back in 2012, Royal IHC identified the need for cleaner and more sustainable vessels and so started to investigate the possibility of running a trailing suction hopper dredger (TSHD) on liquefied natural gas (LNG). Knowing that IHC is always one or two steps ahead in finding solution, where do you see the future of dredging industry?
Mr. van der Blom: Although it might take many years to become reality, we are certainly looking at zero emission technology. Whether it will be battery packs, hydrogen or any other technology, zero emission is going to be an important factor in the future.
Dredging equipment consumes high amounts of energy and in order to become sustainable, the energy should not come from fossil sources anymore in the future.
Another major trend will be the move towards autonomous operations. I see a lot of developments in this field and technology is advancing very fast. Again, it might take many years before dredging operations are fully autonomous. But we are already working on essential building blocks, like high level automation of dredging processes and global connectivity.
DT: Being actively involved in creating the latest trends for the dredging community, would you be so kind and reveal to our readers what are the latest innovations that IHC is currently working on?
Mr. van der Blom: Last year we delivered the world's first LNG powered trailing suction hopper dredgers Scheldt River and Minerva.
We are now working very hard to build the self-propelled cutter suction dredger Spartacus, also for DEME. This will not only be the world's most powerful cutter suction dredger, but it will also the first cutter suction dredger to be powered by LNG.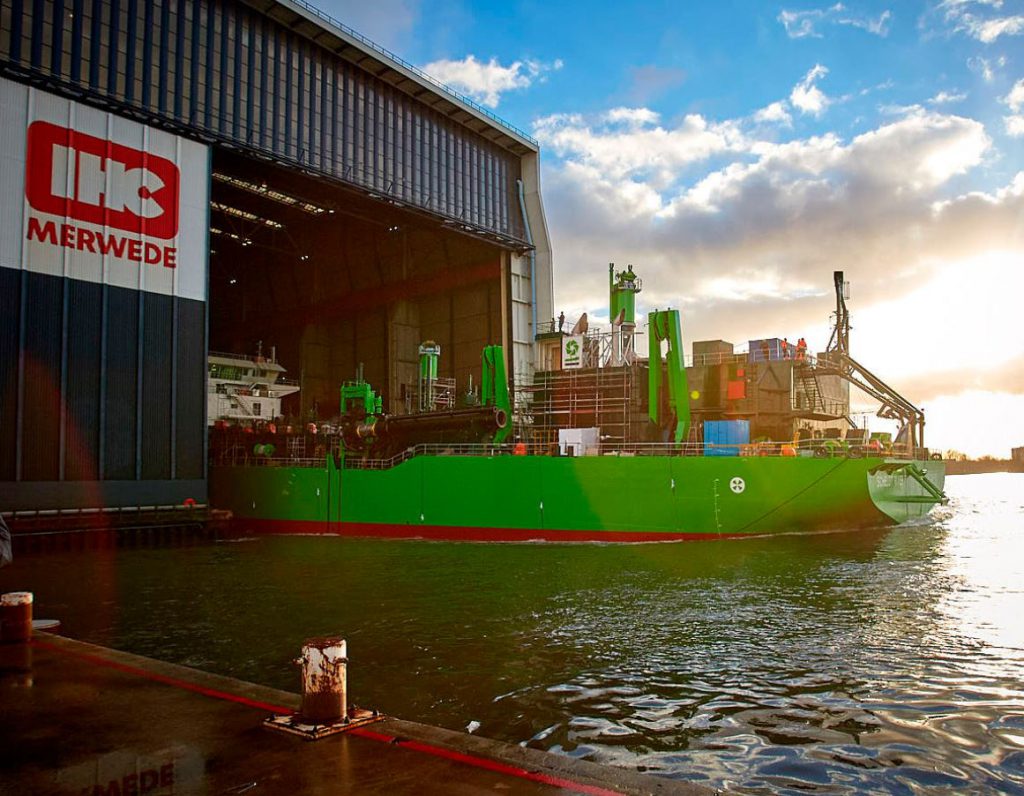 Photo: Erik van der Blom in front of the Scheldt River