CEDA-IADC Dredging for Sustainable Infrastructure Conference Opens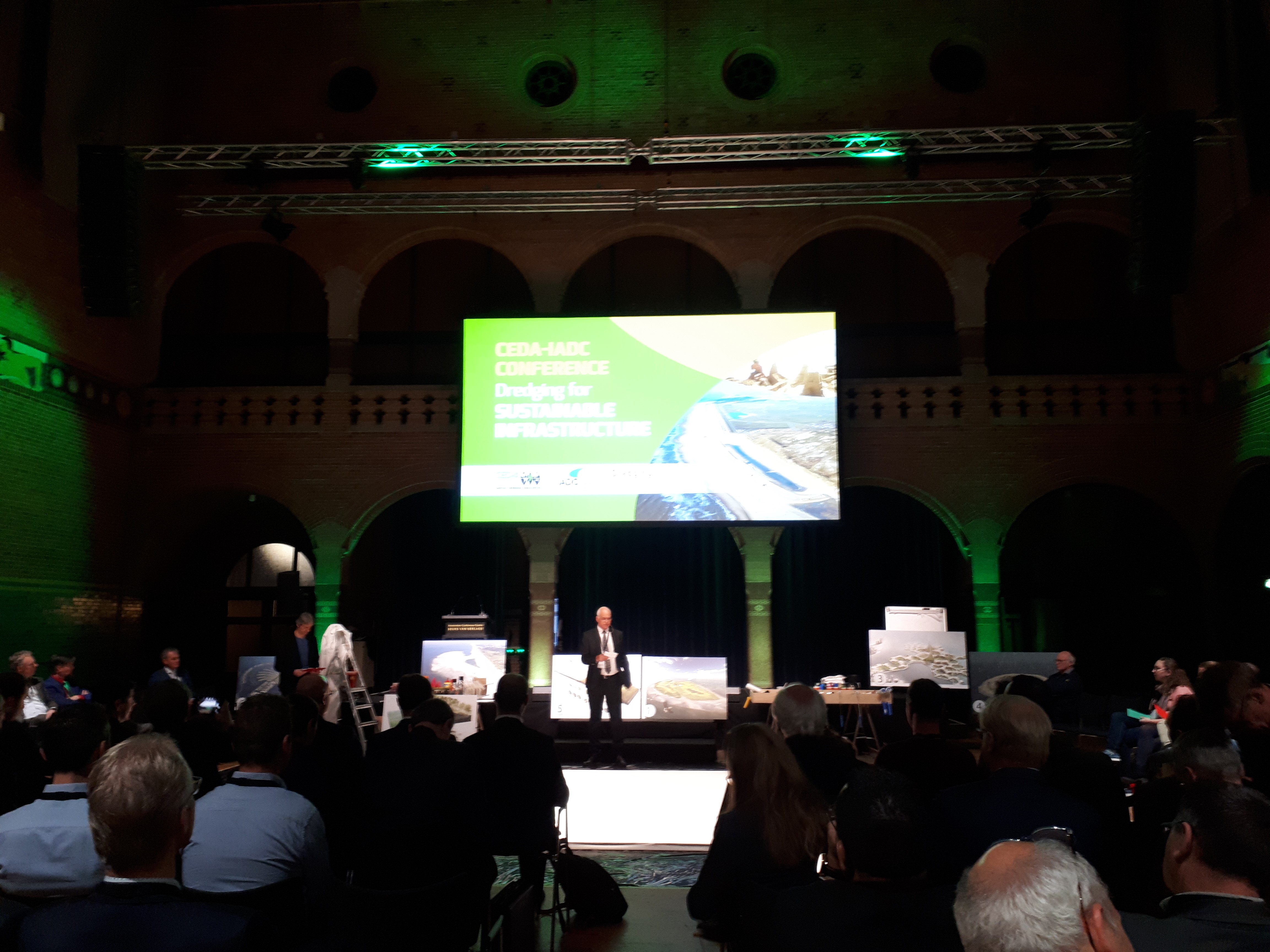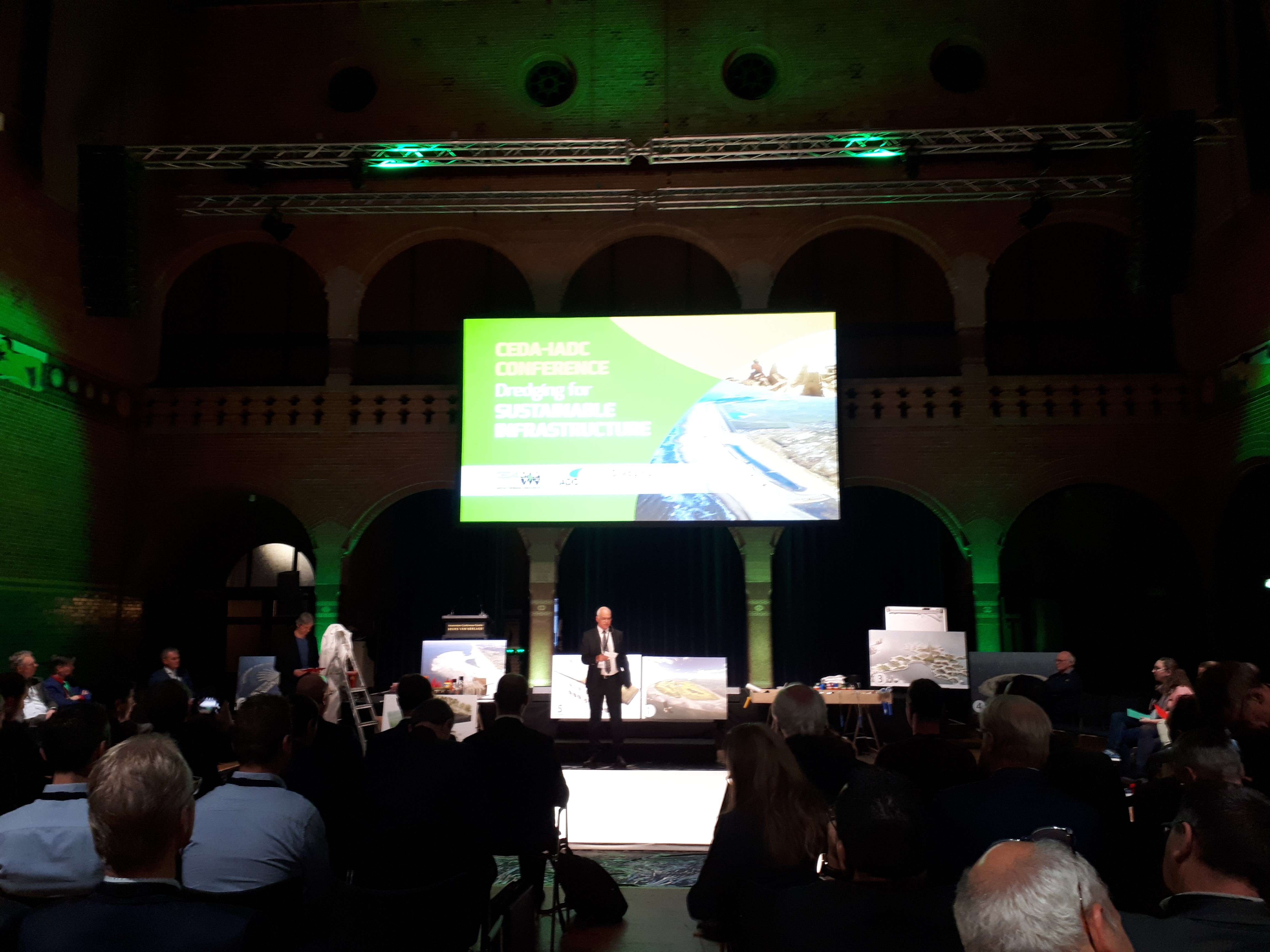 In a beautiful atmosphere of the Beurs van Berlage conference center in the heart of Amsterdam, Mr Polite Laboyrie, CEDA President/Witteveen+Bos, and Mr Rene Kolman, the secretary general of the International Association of Dredging Companies (IADC), have just launched the CEDA-IADC Dredging for Sustainable Infrastructure Conference.
For the next two days, professionals from all sectors involved in the realization of a dredging project, including consultancies, government agencies, research institutes and NGOs will gather under one roof to participate in this unique event.
Delegates attending the Conference can expect a thoughtfully designed program with presentations and highly interactive technical sessions as well as site visits to sustainable projects situated within the region of Amsterdam.
The Dredging for Sustainable Infrastructure Conference will cover key topics such as:
Integrating dredging into sustainable development;
Applying the concept of sustainability to water infrastructure development;
Identifying key enablers for successful sustainable infrastructure development;
Executing creative solutions through multi-disciplinary collaboration;
Assessing and managing sustainability in relation to dredging;
Reviewing dredging and construction operations;
Managing dredged sediments for win-win solutions;
Modelling for project initiation, planning and design;
Monitoring: collecting field data that is fit for the purpose, proportional and relevant.
The conference is based on the forthcoming CEDA-IADC guidebook Dredging for Sustainable Infrastructure which will be officially unveiled during the day two of the event.