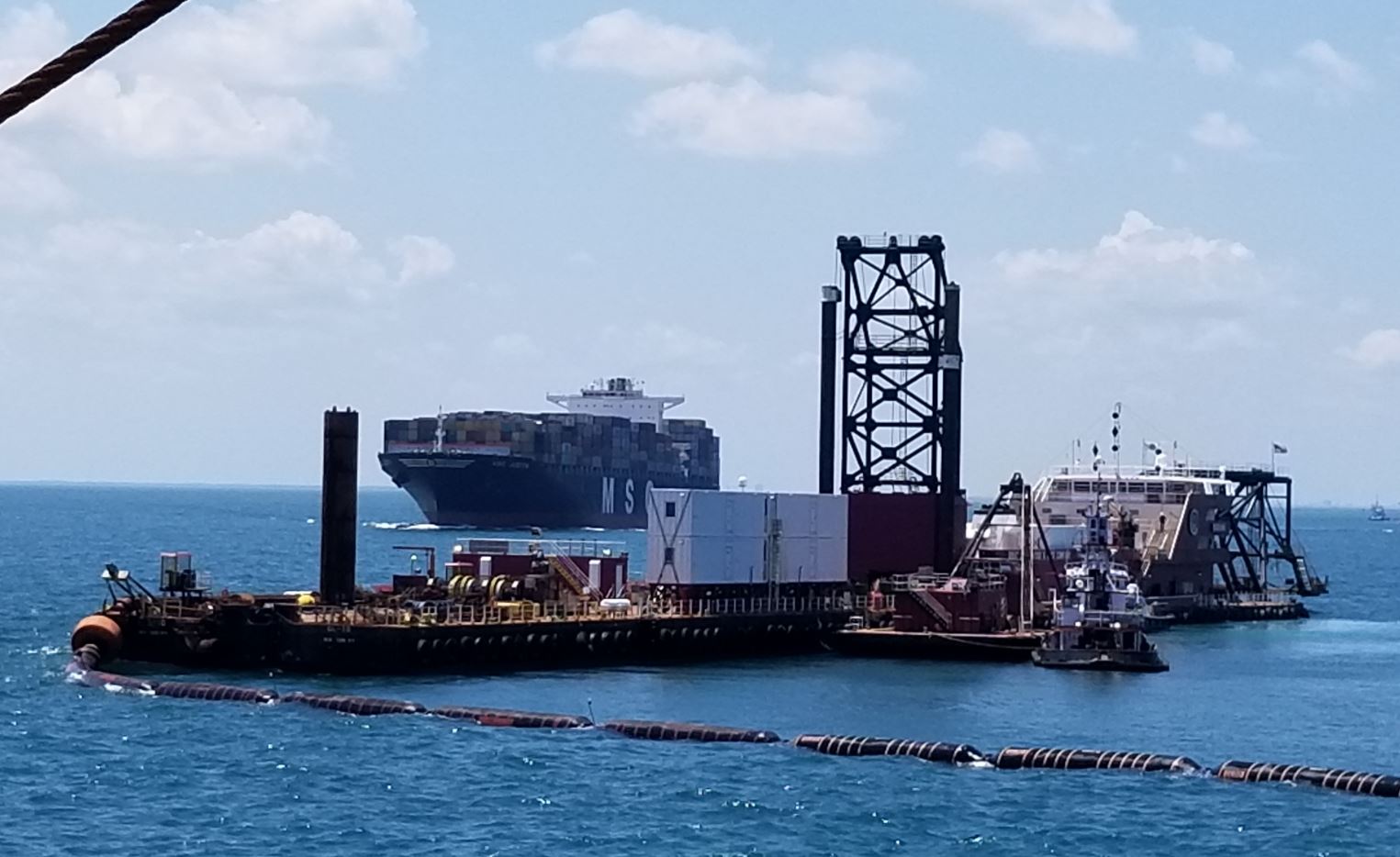 The U.S.-Flag dredging industry is commemorating the 77th anniversary of the Japanese air raid on the United States Naval Base at Pearl Harbor, highlighting the critical need for a robust American shipbuilding capacity to ensure for the preparedness of the nation.
"The American-Flag dredging industry is building ships, creating jobs, and ensuring the economic and national security of the United States. The U.S.-Flag Jones Act dredging industry is an integral part of the 500,000 jobs supported by the U.S. maritime industry," the Dredging Contractors of America said in their latest release.
The American dredging industry is amid a $1.5 billion dredging fleet expansion. New investments include four large cutter suction dredgers, two large hopper dredges and approximately 50 barges built in shipyards across the United States, including Eastern Shipbuilding in Panama City, FL, Conrad Shipyard in Morgan City, LA, and Halimar Shipyard, also in Morgan City.
In addition, U.S.-Flag dredging company, Callan Marine, is building a massive 32 inch suction cutter dredge General MacArthur at C&C Shipyard in Belle Chase, Louisiana.
Dutra Group is currently building two 6,000 cubic yard hydraulic dump scows in Corn Island Shipyard in Grandview, IN. and Weeks Marine is building a 30 inch cutter head suction dredge at C&C Marine Shipyard.
Further, Manson Construction has started the design phase on a large-scale, self-propelled Glenn Edwards Class hopper dredge, and Cashman Dredging is procuring log-lead time equipment for the construction of two 6,000 cubic yard hopper dredges.
"These vessels are being custom built to meet the needs of the domestic marketplace, and to ensure a shipbuilding capacity that will serve all Americans in our national security preparedness," said Matt Paxton, President of the Shipbuilders' Council of America.
Dutra Group
Among other projects, Dutra began construction of the Jacksonville Harbor Deepening Project in February 2018, which will take the depth of the federal channel to 47 feet.
The Jacksonville Harbor Deepening Project is being funded through federal, state and JAXPORT investments, plus contributions from specific private tenants and potentially from the City of Jacksonville.
Dutra's 6000 cy Dump Scow ES15 is being manufactured at Corn Island Shipyard with an expected delivery date of June 30, 2019.
Great Lakes Dredge & Dock
U.S.-Flag dredging company Great Lakes Dredge and Dock (GLDD) is dredging in South Carolina delivering for the Port of Charleston and making the area big ship ready for the Super-post Panamax vessels transiting the newly expanded Panama Canal.
The U.S. Army Corps of Engineers announced on November 21, 2018 funding of $41.4 million for the Charleston Harbor Deepening Project in the Fiscal Year 19 Work Plan, funds that will further the progress of deepening the Charleston Harbor to 52 feet.
Photo: Image source: dredgingcontractors.org