ASLA Award for 'Design with Dredge'

The American Society of Landscape Architects (ASLA) has recognized MDOT MPA's innovative reuse program with the prestigious 2018 ASLA Professional Award for design presented to Mahan Rykiel Associates.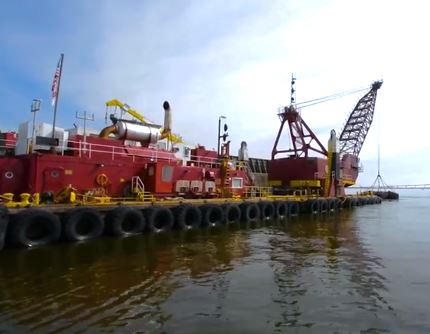 "Design with Dredge: Resilient Landscape Infrastructure in the Chesapeake Bay" was selected for the landscape strategies used in the Baltimore region, where 1.15 million cubic yards of sediment must be removed each year from Baltimore Harbor to keep the port operating.
Mahan Rykiel Associates, Inc. presented MDOT MPA with a copy of the award at the DMMP Annual Meeting.
ASLA also recognized Maryland Geological Survey, Baltimore District, U.S. Army Corps of Engineers, Anchor QEA, MES, Turner Station Conservation Teams, Inc., MDOT MPA Innovative Reuse Committee, North Point Peninsula Council, and Cornell University.