PHOTO Update: Lake Fuquene Restoration Progresses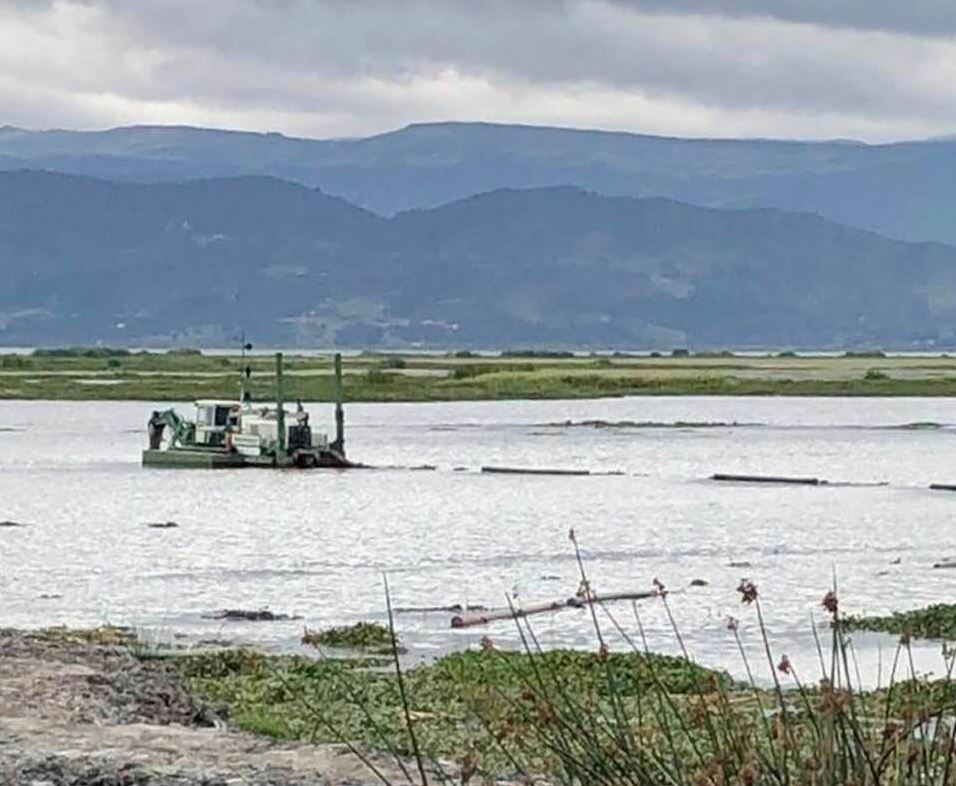 The Lake Fuquene restoration scheme, located in the north of Cundinamarca, Colombia, is moving forward, Watermaster said in their latest facebook post.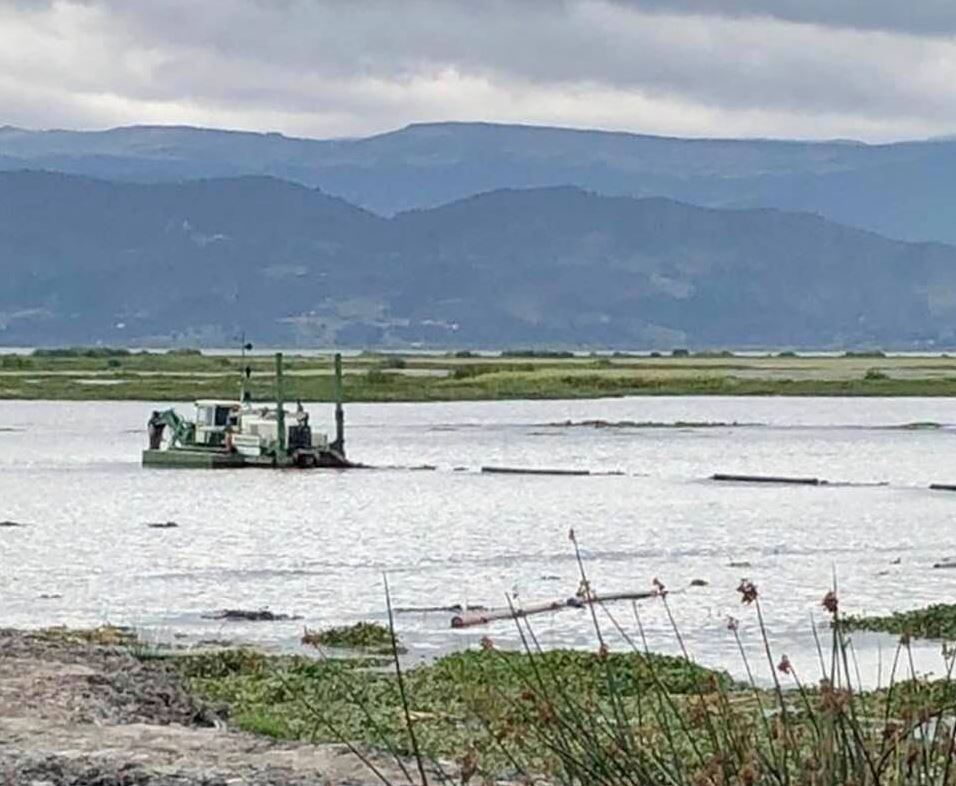 In order to restore an ecological condition and biodiversity and to secure the availability of clean drinking water and irrigation water for local communities, the Colombian Government has established a strategic plan for restoring the lake.
The Autonomous Environmental Corporation of Cundinamarca – CAR was designated to be responsible for developing the lagoon system of Fuquene, according to the Finnish company.
CAR, under the leadership of their director, Mr. Nestor Franco, has become known for its strong commitment to restoring and maintaining the environment, using the best technologies available.
After thorough research, CAR identified Watermaster as a machine with versatile multipurpose capabilities (multiple tools can be operated with the same machine) and excellent mobility (amphibious self-propelled machine that can work in very shallow waters and be transported by road in a trailer anywhere in the region without the need to disassemble the machine), and a Watermaster Classic V dredger was supplied to CAR by KHALELA SAS, the local Watermaster agent.