Damen Works on Dredging Installation for New CEMEX Dredger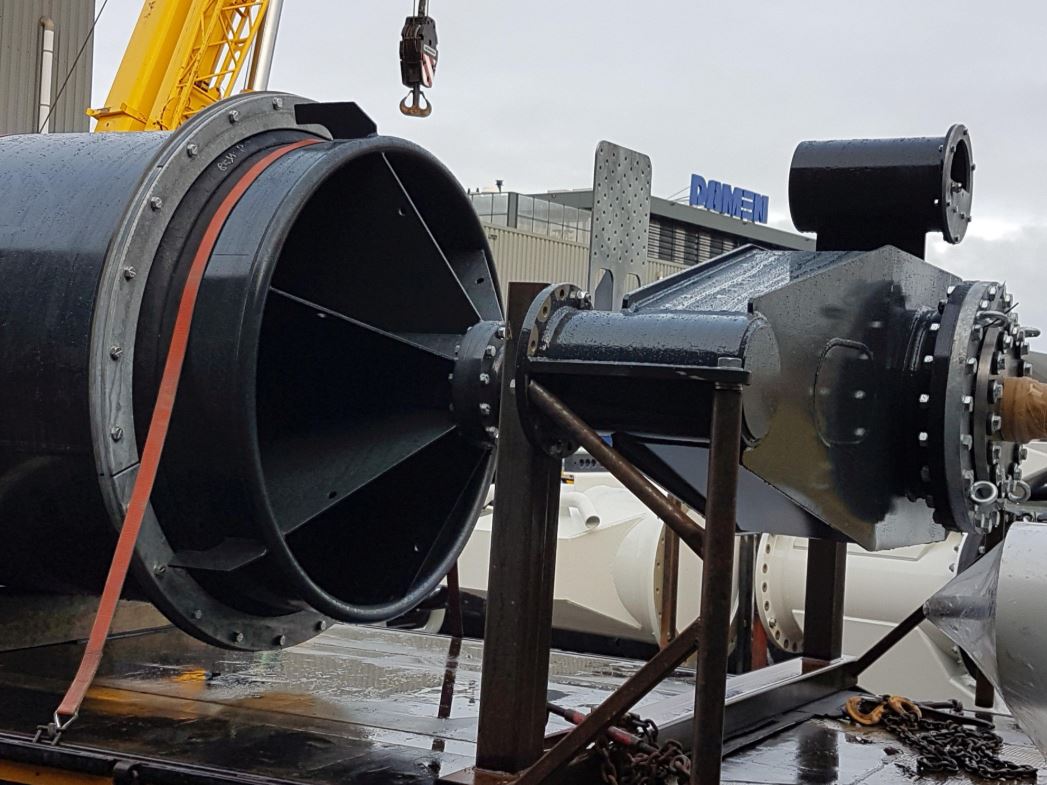 Damen Dredging Equipment is busy working on the dredging installation for the marine aggregate dredger for CEMEX.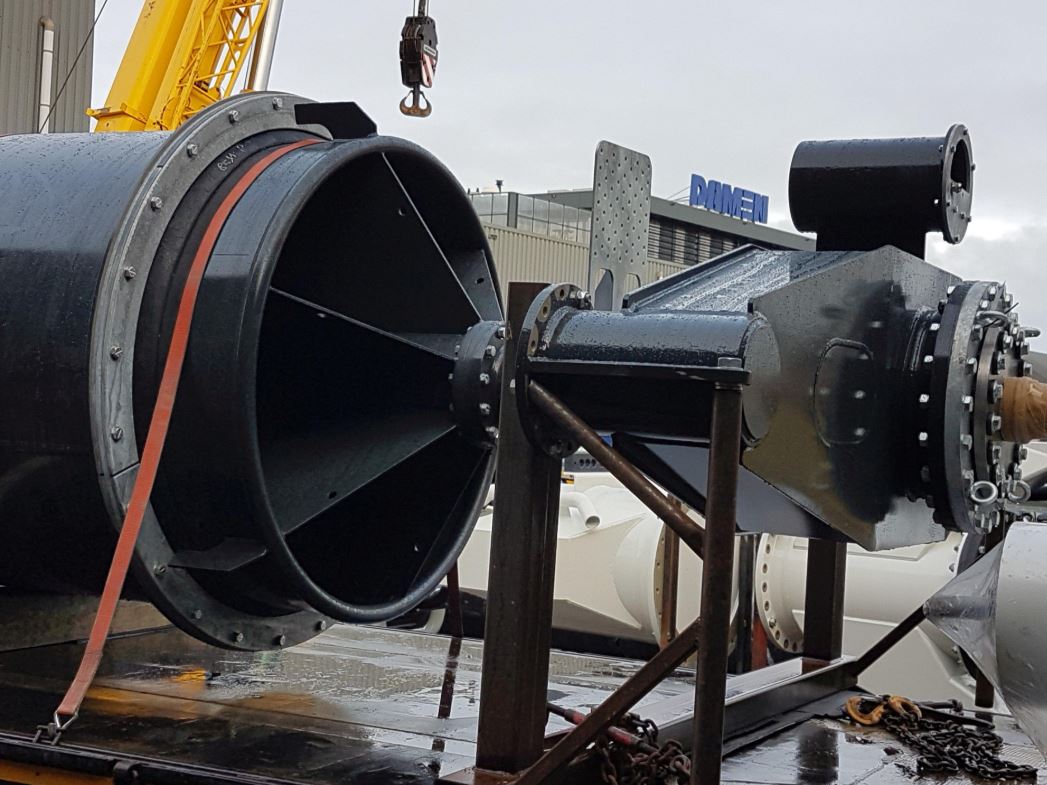 The impressive £30 million dredger, type MAD3500, is designed to extract sand and gravel from the sea bed at depths of up to -55 meters, including in the challenging conditions of the North Sea.
The dredger will have a radical and innovative design which will bring new standards of environmental performance and cost efficiency, not only to the CEMEX marine fleet but will set a high standard for the rest of the industry.
During the keel-laying ceremony in October 2018, Kurt Cowdery, Director CEMEX Marine Aggregates, said: "This is a fantastic investment for the future, allowing us to safely source the materials that we need and enabling us to develop and grow in the UK & Europe."
The delivery is scheduled for the late 2019.