Dredge Charleston Continues Port Canaveral Operations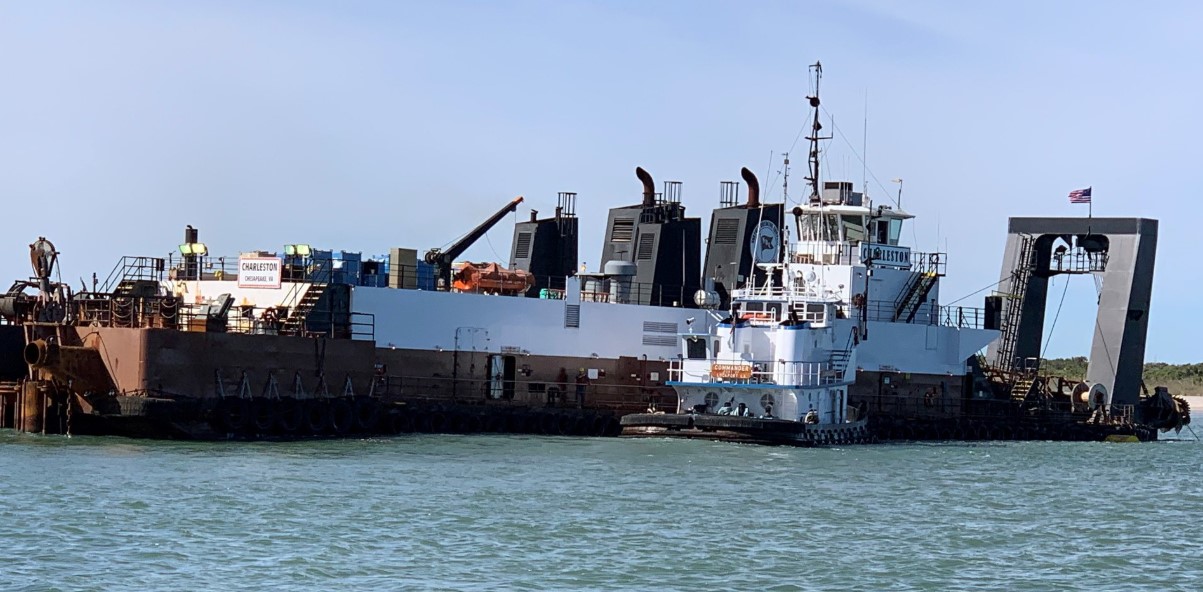 Norfolk Dredging Company's dredge Charleston is continuing its work on the Canaveral Harbor Federal Sand Bypass Project, pumping the sand from the north of the harbor channel to the beaches south of the channel.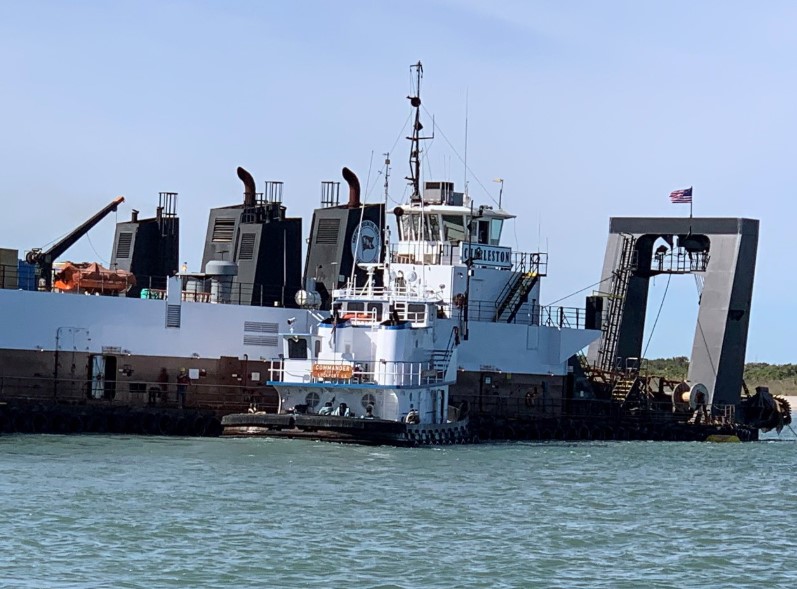 The project, the largest sand bypass scheme in the port area in more than two decades, will dredge approx. 1,340,000 cubic yards of sand from the shoreline north of Port Canaveral along Cape Canaveral Air Force Station to beaches south of the Canaveral Inlet, from Jetty Park to a half-mile south of the Cocoa Beach Pier.
The sand placement will initially widen beaches by about 150 feet, after which the sand will drift southward, maintaining Brevard's beaches at their historic dimensions.
According to the Canaveral Port Authority (CPA), the dredge Charleston, which began work on the project in November 2018, will continue its sand bypass work until around April 1.
The Canaveral Harbor Federal Sand Bypass Project project began in 1995 after the Port's north jetty was lengthened to keep sand from drifting into the harbor entrance.
This Phase V Sand Bypass project will move the largest volume of sand. Previous projects in 1995, 1998, 2007 and 2010 pumped an approximate combined 3.4 million cubic yards of sand onto nearby beaches.
The Army Corps awarded Norfolk Dredging the approximate $18-million contract for the project in September. Work was deliberately scheduled to take place between late November through April to avoid sea turtle nesting season.