PHOTO Update: Jenkins Crew Busy at Woolverstone Marina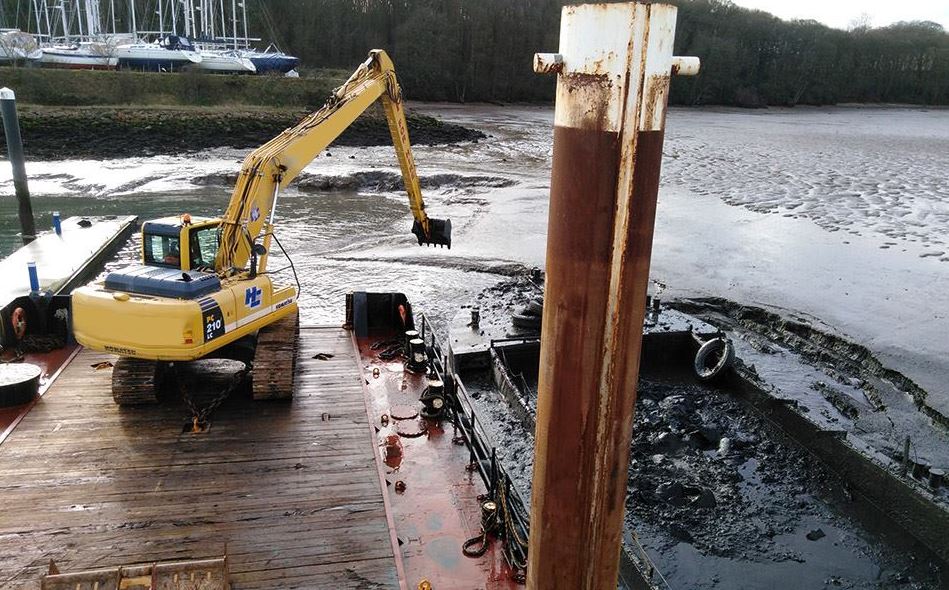 January 2019 saw Jenkins Marine start another maintenance dredging project at Woolverstone Marina, on the River Orwell, near Ipswich, eastern England.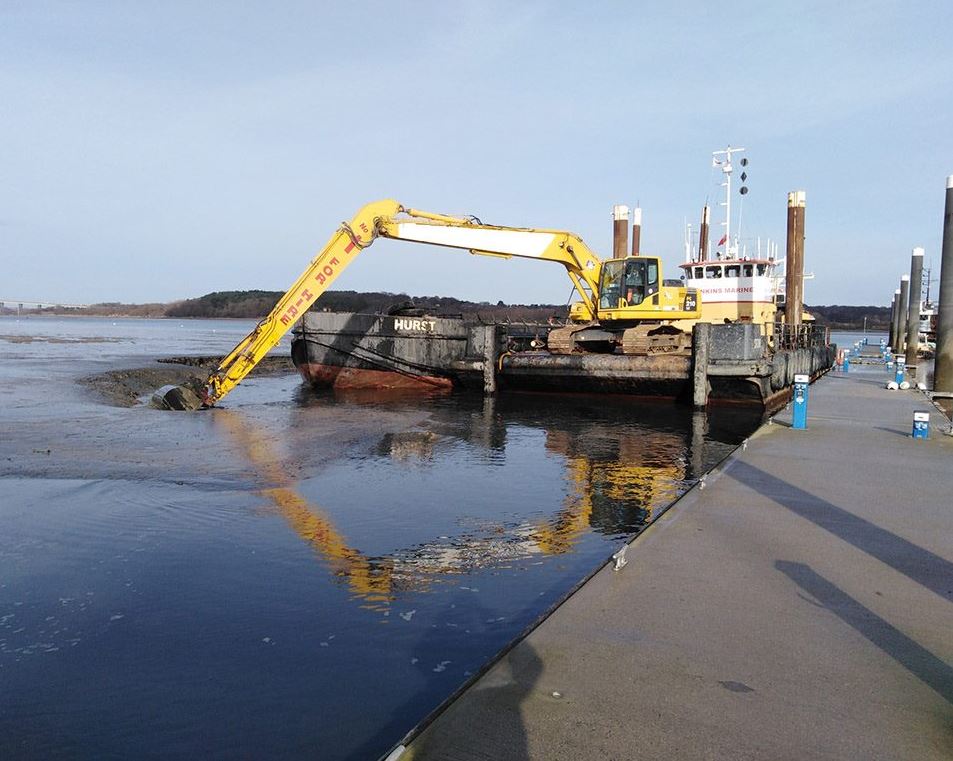 "This isn't the first time Jenkins have dredged here. Previous dredge campaigns saw dredging completed by Jenkins Marine in 2010 and 2013, with ploughing work also completed over the years. The project was subject to competitive tender by operating company Marina Developments," the company said in their latest release.
Commenting the latest news, Managing Director, Dan Jenkins, said: "It's great to be working again at Woolverstone with such a prestigious client, a testament to our strong track record, previous good performance and competitive pricing".
Dredging vessels involved in this project:
Multirole 'STOUR' acting as the dredge pontoon equipped with a 26t long-reach excavator (with deck her crane removed for improved access) – creating a self propelled spud leg dredge pontoon;
150m³ hopper barge 'Hurst', pushed around by multirole 'Buffalo', with new higher horsepower main engines fitted to provide 400hp and equipped with a dredge plough for bed levelling works within the marina as part of the project requirements.
15t BP Tug 'Handfast', used to tow the vessels to site from Poole.
The total dredge is estimated at 20,000m³, and completion is anticipated in March 2019.
Works are being closely coordinated with other contractors on site moving pontoons and electrical connections, as well as the marina staff moving vessels and the hydrographic surveyor, to enable a smooth transition between the different areas of the marina as works progress.